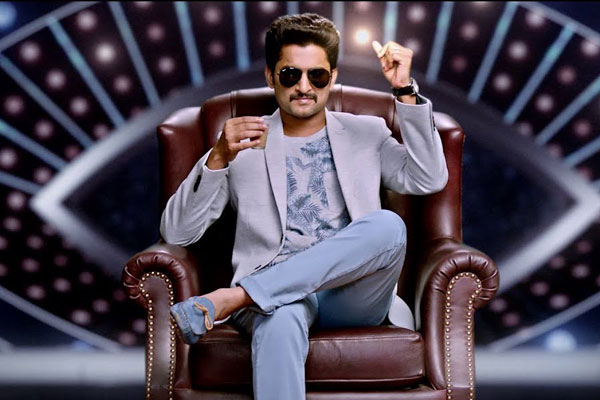 Nani who gave Bigg boss Telugu decent start, turned out to be unexciting in the first weekend episode. He lacked originality and was evidently reading out the script.
While on the positive side Nani was asking direct questions, but to point facts this show is Big Boss is not Big Expose.
Bigg Boss is entertainment show not any quiz contest like Meelo Evaru Koteshwarudu. MEK hosts' at least attempted to bond with the audience and contestants who wouldn't stay for more than an hour.
The script in itself could have been better. Some of the points he raised seemed to be directly picked from tweets of the viewers, without fine tuning. The way he delivered seemed to be as if the script was forced onto him. No energy in voice, no enthusiasm for hosting and turned out to be artificial and fake Hosting the show is ultimately a job for Nani and it showed. Weekend episodes are about giving perspectives and entertaining audience, not just pointing out things people.
There is no point in bringing NTR's hosting skills in here. In NTR's first episode he was hyperactive and had to tone down. Nani was adequate in his first episode but miserably failed carry forward it.
As the host continues to be blunt with mostly lethargic humor, the show ratings will nosedive in the face of perceived lack of content in script and energy in host. He is tolerable but viewers may not have an appetite for Nani's lackadaisical approach.
Nani is a very charming and funny, and he's could make a great host, only if StarMaa and the host do some homework.