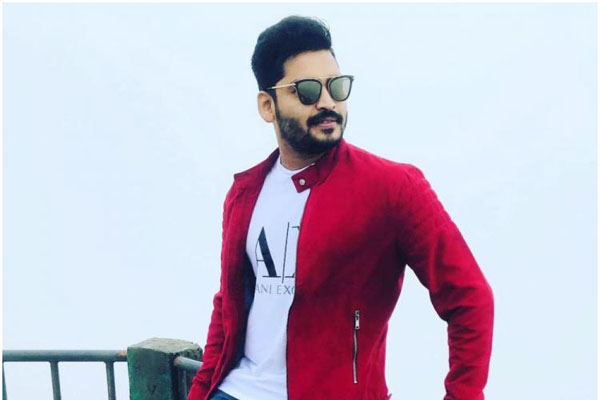 Bigg boss Sunday episodes are fun as well as emotional. At the outset of the episode, Nagarjuna announced that there could be a double elimination this week and that shocked Baba, Ravi, and Sreemukhi, who are in nominations this week.
Fun task of the week – Enact a scene:
As every week, this week also Nagarjuna gave a fun task to contestants. As per this task, housemates have to enact a scene. Ali and Vitika acted like an innocent husband and suspicious wife. They performed a scene that was similar to the sequence between Hema and Brahmanandam in 'Doosukeltha' movie. Ravi and Varun did a sequence in which Ravi was a TV interviewer and Varun is the contestant eliminated from Bigg boss show. This was a so-so skit. Mahesh and Shiva Jyothy's sequence on similar lines but Mahesh's satirical comments on housemates were hilarious, mainly because of his good comedy sense.
Sreemukhi's sequence with Baba and Ravi was a satire on dance shows and it had shades of the famous sequence of Brahmanandam in 'King' movie. It was very hilarious as all of them performed very good. Later Rahul sang a song on Bigg boss house and the contestants of this season. The song was enjoyed by all the housemates as well as the audience. Punarnavi also sang another song and it was ok.
Kiss and Kill game :
Each of the housemates has to kill one contestant (on the photo of the contestant) and kiss one contestant (on the photo of the contestant) . Rahul kissed Varun and killed Baba. Mahesh killed Ali and killed Sreemukhi, citing some weird reason that made housemates, as well as Nagarjuna, puzzled. Shivajyothy kissed Varun and Ali's photos and killed Punarnavi's photo. Ali kissed Jyothy and killed Baba. Sreemukhi kissed Vitika for supporting her in captaincy task and killed Ali for getting an unfair advantage because of re-entry. Ravi killed Punarnavi and kissed Shivajyothy's photos. Baba killed Ali and kissed Sreemukhi photos. Varun kissed Rahul and killed Punarnavi's photo. Vithika killed Rahul and kissed Sreemukhi. Punarnavi kissed Mahesh's photo and killed Ravi.
Ravi's eviction:
Click here:
https://www.telugu360.com/bigg-boss-tidbits-ravi-to-exit-this-week-from-the-house/
Out of Sreemukhi, Baba, and Ravi, Ravi got evicted from the house as expected. Ravi told, he is happy to be himself in these 10 weeks and leaving the house without any major controversy with others. After exiting the show, he gave negative feedback on Punarnavi, Vithika, Mahesh, and Rahul. He gave positive feedback on others.