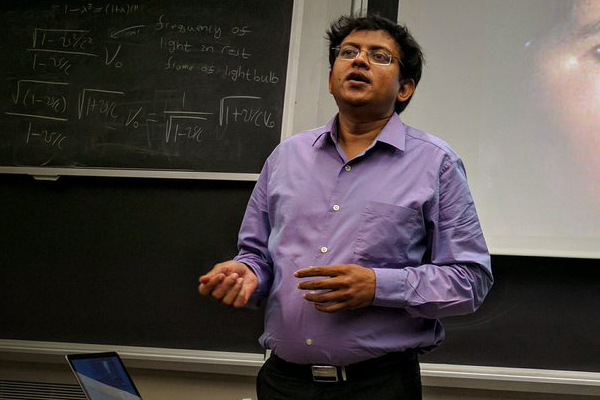 After coming out of the Bigg Boss house, Babu Gogineni spoke to a channel and shared his experience in the house as well as his opinion on housemates.
On Bigg Boss house:
He compared Bigg Boss house with a psychological pressure cooker and told, whether we can live in that pressure cooker or not is tested in the house. He added, there will not be enough food, enough sleep in the house, we don't know what is the time, we don't know whether we will have hot water next day. All this adds up pressure on every one in the house and how each housemate behaves in such pressure is carefully monitored.
On his eviction:
He admitted that he doesn't have that passion or burning desire to win the title. He told, after a point of time he felt he achieved what he wanted and lost enthusiasm to continue in the house and that was evident in his behaviour in his last week in the house. So, he told, he is absolutely happy with his performance in the house.
On Kaushal:
Gogineni Babu opined that Kaushal will be definitely one among the finalists. He also added that he never felt himself as competition to Kaushal because he himself never thought he would be a finalist. He told Kaushal has support from people as well as housemates. Babu opined that women housemates supported Kaushal when other housemates were fighting with Kaushal. He finally told, anyway it's a game and someone or other have to win. So, what is wrong if that someone is Kaushal.
On social media army groups:
It's known to everyone that, there are several social media groups formed in support of contenders of Bigg Boss. In season 1, there were no such armies in Telugu, though, in Tamil, there was Ovia army. In Telugu, several armies have been formed this time and most popular one out of them is Kaushal army. Babu Gogineni, even though didn't take name of any such army specifically, he criticized all such armies. He told, you better join Indian army and serve the nation if you're so interested to be part of army. He added, forming armies in support of contestants in a TV show is a very silly thing to do as it really doesn't matter who wins the title of a TV show. Moreover, in the name of such army, doing personal abuses on other housemates is something that needs to be condemned by everyone. He also criticized these armies "dedicatedly voting" for some contestants and opined that voting has to happen normally and based on performance. But he didn't name any one army specifically and lambasted all such armies.
Anyway, Babu Gogineni's comments are creating sensation in social media.