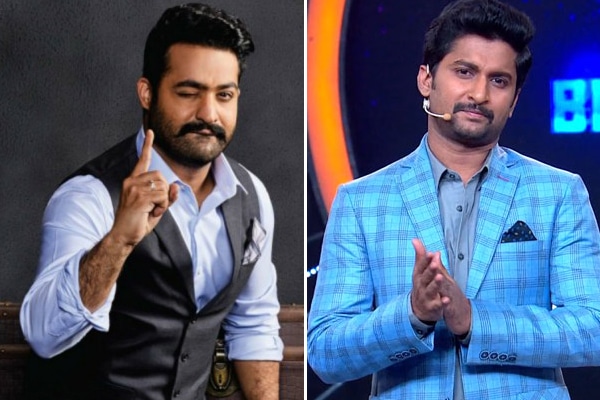 Bigg Boss 2 was huge hit and finally Kaushal emerged winner in the show. Nani did a fantastic job as host of the show. His exemplary hosting skills, great sense of humor, and universal appeal as hero worked big time. NTR also did great job as host for season-1. But if we have to compare their hosting, there are instances when people thought NTR did better than Nani and vice versa.
Instances when people thought NTR could have done a better job than Nani in season 2 :
After seeing NTR's hosting, some believed that nobody else can make Big Boss show successful in Telugu if NTR doesn't host the show. However, Nani made the show successful and proved them wrong. But there were definitely times when people thought NTR could have handled better than Nani if he had hosted season 2.
Nani's too much bashing of housemates irked audience sometimes :
Initially Nani was too soft and some pointed out that Nani is not able to bash housemates even when they are doing mistakes. But later, Nani started bashing them and it continued till the last week. Compared to Nani, NTR' did a better job here. He lambasted them when it was very much needed and housemates also took it very seriously when NTR warned them. But Nani's bashing became a routine affair after couple of weeks.
Nani followed social media too much :
Nani gave too much importance to the voice of social media. Nani responding to trolls of social media during the show itself as well as through his twitter didn't do any good to the show but in fact it fetched even more trolls. Also, Bigg boss season 1 didn't have social media armies, trolls and memes. NTR didn't have to handle any of them. Nani's job became tough with all these social media armies. But whenever Nani tried to counter those trolls, it bounced back. Celebrities criticizing media or social media is always a losing battle and Nani must have realized it by now.
Lack of stardom :
Nani is hero with universal appeal and family audience immensely like him. He also has very good sense of humor and hosting skills. But hosting Bigg Boss is not just about 'hosting skills', it is also about "handling some very tough situations" – with the housemates as well as handling the feedback . Many people trolled Nani, trended hashtags that degrade Nani. But Nani didn't have huge mass following to at least counter such trolling. Had it been NTR or any other mass hero, their fans could have handled such media trolls and situations might have been much very different. But there was one mistake from Nani's side i.e. he openly announced some housemates as his best buddies in the initial weeks itself, and that created a doubt among audience that he may get biased towards them later.
These are the various aspects that made people think whether NTR could have done a better job than Nani, if he had hosted season-2 too. But there are other situations when Nani did better job than NTR. We'll see that in subsequent article.
– Zuran (@CriticZuran)
Click here for Bigg Boss hosts: NTR vs Nani (Part-1)
Click here for Bigg Boss 2 hosts: NTR vs Nani (Part-3)