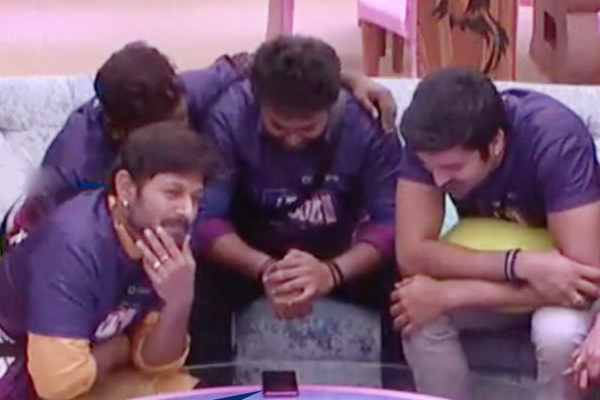 It was another intense episode Bigg Boss. Monday is the day of nominations and this week Tanish and Samrat escaped the nominations. Kaushal has already been nominated for entire season. Deepti ,Geetha Madhuri , Amit and Roll Rida nominated by housemates today.
During the nomination process, there were intense debates, altercations and fightings. Tanish always calls Deepthi as "Amma". Kaushal found fault with that today and opined he could have called as Akka ( sister) or something but calling her Amma didn't look 'good'. Tanish reacted strongly on this and told it is personal relationship between Deepthi and him. But Kaushal is not someone who will leave matters like that. He told, just because of that relationship, they could not do justice to the'Ticket to Finale's task. Both Tanish and Deepthi tried to convince him that game is not just about winning but also about bindings and relationships but they could not win argument with Kaushal.
Even after nomination process, housemates were discussing about Kaushal, his arguments and his way of thinking.