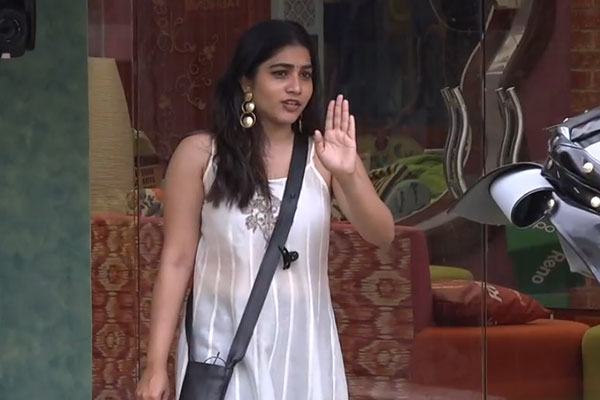 Bigg boss season 3 Telugu is running successfully and this week's nomination process was very interesting as it was based on a physical task instead of getting nominated by other housemates. This week, Varun, Rahul, Punarnavi, and Mahesh are in nominations. As per the reports, Punarnavi is on the verge of getting evicted.
Bigg boss saved Punarnavi many times:
Punarnavi did not come into nominations for the last two weeks. Prior to that week, even though she was in nominations, Shilpa, wild card entry was also in nominations, and she got evicted that week because of her passiveness in the house for two weeks. Most of the audience is of the opinion that Bigg boss has been intentionally saving Punarnavi for many weeks and even Nagarjuna pampering her a lot.
In the initial weeks, when the negativity on her was at its peak, she was given immunity by giving a very easy secret task. Later, during the week of Ramya Krishna hosting also, reportedly, it was Punarnavi who was supposed to be evicted but Ramya Krishna announced none will be evicted that week. Waiver given by Ramya Krishna saved Punarnavi that week and many felt that Bigg boss team intentionally saved Punarnavi that week. Another contestant Himaja, who got evicted 2 weeks back also said in a recent interview that Bigg boss saved Punarnavi that week intentionally. So, it's almost thrice, Punarnavi got saved from eviction.
Why so much negativity on Punarnavi?
"Punarnavi ante attitude, attitude ante Punarnavi"- this was the dialogue uttered by Nagarjuna in one of the weekend episodes. Though Nagarjuna said it in a lighter vein, her attitude has been irritating the audience She even used some very foul words in the show and Nagarjuna repeated those words, after requesting Bigg boss team to beep his words. The way she spoke about Ravi by calling him 'Vedhava' and calling other housemates 'Howla' etc all irritated the audience. Despite being youngest in the house, she has been speaking very arrogant to housemates like Baba Bhaskar etc who are of double her age. Her 'pulihora' (the funny word used to describe the flirting of Rahul and Punarnavi by Vennela Kishore) also irritated the family audience to the core, though some sections like youth enjoyed watching the track. She even kissed Rahul on the cheek when he drank bitter gourd juice for her. Overall, her arrogance
Mahesh or Punarnavi – who will exit?
It looks like, Punarnavi's exit is almost confirmed this week. Even though Mahesh, who is also in nominations, also got some negativity because of his bad choice of words and playing the role of 'Narada' in the house, it looks like he got better votes than Punarnavi and he will not be evicted unless there is double elimination. We will have to wait and see how true are these reports.