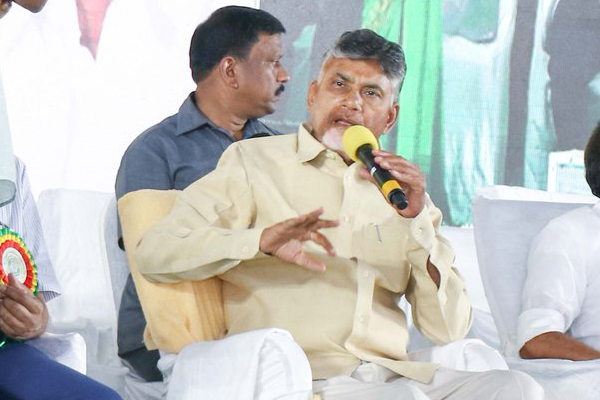 AP Chief Minister N Chandrababu Naidu held a meeting of TDP Parliamentary Party meeting in Amaravati capital city here on Saturday evening when he discussed with MPs the need for mobilising support from anti-BJP parties at national level ahead of 2019 elections.
He also discussed about the latest political situation arising out of declaration of early elections in Telangana, Madhya Pradesh, Rajasthan, Chattisgarh and Mizoram in December this year.
Chandrababu told MPs that BJP was targetting TDP bitterly these days which was why there was a greater need more than ever to gather support from like-minded parties all over the country and rally them against BJP leadership.
He said that BJP had reached secret deals with KCR in Telangana and Jaganmohan Reddy in Andhra Pradesh as part of a deep-rooted conspiracy to damage TDP in a systematic manner.
AP CM stressed the need for TDP leaders and cadres to rise to the occasion and do everything that is possible to hit back at BJP.
He pointed out that BJP top leadership was seeking to monopolise political scene in the entire country by conspiring to weaken leaderships of strong, rival parties like Shiv Sena and Akali Dal along with TDP.
Chandrababu told the MPs that because of its persistent anti-people policies, BJP's image had dipped enormously and its trustworthiness was at its lowest point as of now.
He observed that the general public in AP were strongly believing that Friday's IT raids were carried out to settle political scores as these raids were comparable to those made in Tamil Nadu, Karnataka and Telangana.
Chandrababu also blamed BJP for trying hard to link the Vote-for-Note case involving Revanth Reddy with the TDP AP leadership.