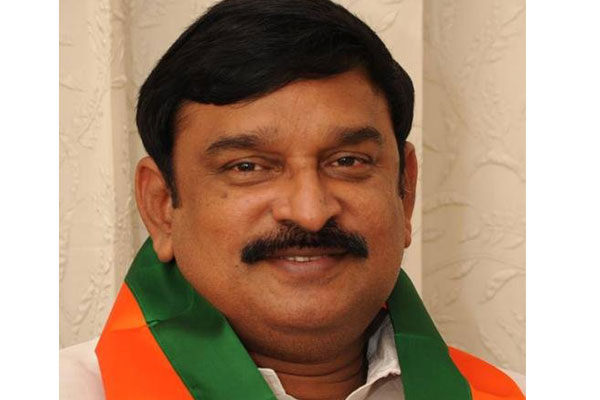 While opposition leaders are resorting to all-out attack on Narendra Modi's government, hitting on the disastrous impacts of demonetization move, a BJP MLA from Andhra Pradesh today came out openly expressing his `impatience' over its impacts. This reflects realisation among BJP leaders that people who had wholeheartedly welcomed the move all over the country till recently, are now turning restless.
Several BJP leaders are also in personnel conversations admitting that in the days to come there would be a danger of it becomes a `counterproductive' for the party. They are also expressing their helplessness to convince the people.
BJP's Visakhapatnam MLA P. Vishnu Kumar Raju today admitted before a TV camera that he had himself experiencing `losing patience'. "We cannot hide the numerous difficulties being faced by the people due to lapses in implementation of the move", he said.
He said that when he sent someone to his bank to withdraw Rs 24,000 cash from his account, the banker given only Rs 6,000. "After my telephone he had given Rs 10,000. Now I am moving with that amount only", he said. He wondered that how crores of rupees of new currency notes are being surfaced indiscriminately with black money holders.
Though the Prime Minister's move is a correct step, he deplored its implementation turns to be disastrous. He tried to push the blame on the bankers, he said "it is duty of the RBI to ensure proper currency flow, but failing to meet the situation."
Incidentally, Vishnu Kumar Raju is the BJP floor leader in Andhra Pradesh assembly. Though he tried to `push' the burden on the bankers, his body language clearly exposed his helplessness and discontent over the over.
Many BJP leaders are stating that they expected people need to face some hardships for few weeks. But multiplying such hardships even after seventh week is somewhat terrible lapses on the part of the government. "It clearly reflects collapse of Narendra Modi's governance", a senior party leader confessed.