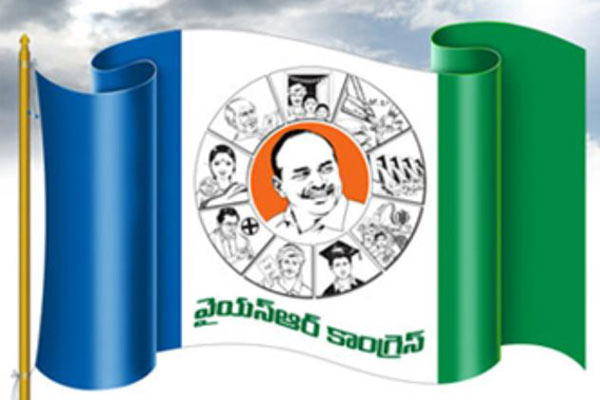 A Mandal Parishad President by-poll has led to severe tension in Ananthapur district, where the TDP had regained its Mandal, probably encouraging defections, though numbers are not in their fovour. It has led to flare up of already existing tension and the YSRCP has demanded that the Kanaganapalle MPP by-election be cancelled.
Incidentally, this is part of decisive district minister Paritala Sunita's constituency Rapaadu. YSR Congress accused that the TDP government has misused official machinery in the Kanagnapalli MPP election using force and coercion even though the Party has no numbers to win the post.
Its leaders have strongly condemned the strong arm tactics of the ruling TDP leaders today during polling, where YSRCP members were threatened and even assaulted by henchmen of TDP minister Paritala Sunita, with the local police and RDO being complicit to the crime.
Party constituency leader T Prakash Reddy alleged that without the election having taken place the RDO declared it to have been completed. Even after YSRCP had made representations to the police authorities and the Election Commission to take extra precautions as they suspected Paritala Sunita's group to create trouble, they deplored that there was no point to it as even the Sub Inspector was complicit in threatening the YSRCP members, he added.
Though TDP has no numbers to win the post, the ruling party MLAs and Ministers have camped and have reportedly resorted to terror and manipulative tactics to win the seat. YSRCP blames that this shows the weakness of the party as they are resorting to rigging and unfair practices.
Party spokesperson Vasireddy Padma alleged that the numbers are clearly in favour of YSR Congress and for the past few days the ruling party members have unleashed terror and appeasement tactics to manipulate the numbers. Expressing apprehensions that the ruling TDP might resort to rigging and atrocities during the poll process. YSRCP chief YS Jagan Mohan Reddy submitted a letter to DGP Sambasiva Rao requesting him to ensure a level playing field in the ensuing MPP elections