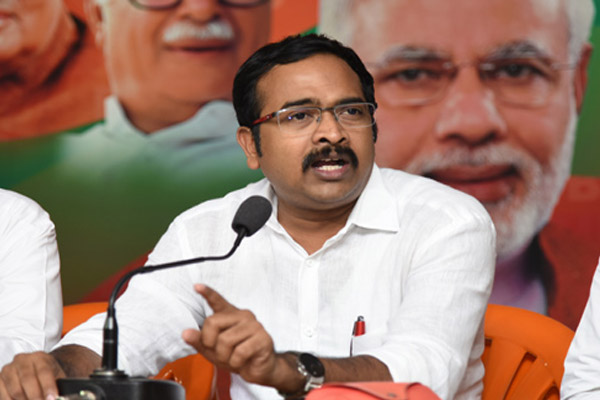 Though TRS is having absolute majority in Telangana assembly and with migration of several opposition MLAs into the ruling party, no party is in a position to destabilise its government, BJP is suspecting that Chief Minister K Chandrashekhar Rao is making moves for early Assembly polls.
BJP's official spokesperson Krishna Sagar Rao in an interview cites two main reasons for this. The ruling party is fearing that if it waits after two years the situation may be worsened with non-fulfilment of single poll promise and worsening financial position.
He said most likely KCR may goes to early polls in the second half of 2018, so that to catch the Opposition unprepared. Already the opposition parties have started going to people accusing no poll promise, particularly on loan waiver, three acre land to each dalit family, double bed room houses and fees reimbursement, where the government performance is dismal.
Moreover, though the state started its journey with surplus finances, now it was led to almost a bankrupt state in terms of revenue loss and also mounting debt. According to BJP leader, Telangana has Rs 1.5 lakh crore in direct and indirect public debt. And regulations don't allow raising more funds through external borrowing.
As a result, Chief Minister now does not have money to do even if he wants to do in the second half what he did not do in the first half. Under these circumstances if the Chief Minister waits till completion of his full term, there will be full-blown opposition.
Sudden focus on special schemes for each caste group and new welfare schemes only reflects Chief Minister is making moves to woo casteist organisations and venerable sections of the population only keeping an eye on early polls.
He also made a significant move suddenly brining SC-ST categorisation issue which was in the cold storage. Saagar Rao also refers to Chief Minister's sudden awakening to fulfil his personal vows to God with public money after almost three years of Telangana formation, and 12 per cent Muslim reservation rhetoric.