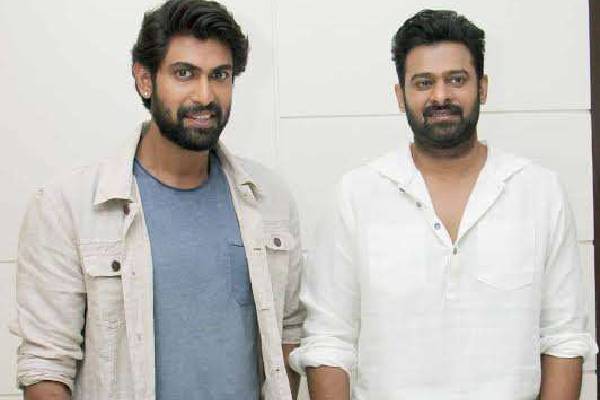 After the huge success of Baahubali, Tollywood had an astonishing moment and Pushpa & RRR took the craze to next level. But earlier many North Indian stars weren't aware of our star heroes. Rana shared his experience about the same when he was working for Baahubali and met his old Bollywood friend.
Rana Daggubati and Venkatesh are busy promoting their upcoming web series, Rana Naidu. The Netflix project is a pan-Indian web series and this is the first time both uncle and Rana working together. As part of the interaction, he said once a Bollywood friend of his asked about his project at the time of the Baahubali shoot. When Rana said Prabhas, his friend asked him," Who is Prabhas?"
As a surprise Rana's Bollywood friend said he only knew one actor from Tollywood, that is Chinu's husband. Chinu is Namratha and he knows Mahesh Babu as Chinu's husband. Rana said to his friend," In the coming 4-5 years an army of us will land up here". Rana shared this with a huge smile.
Netflix series, 'Rana Naidu' will be streaming on Netflix from March 10th. This is a story between father and son.