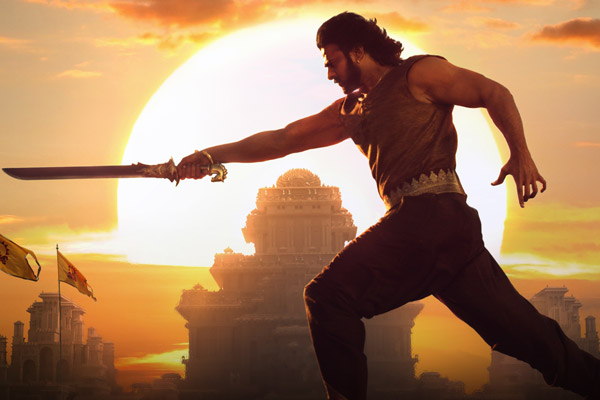 Baahubali 2, the most awaited film in the history of Indian cinema, has not been screened anywhere yet so theoretically the review shouldn't come out yet. However, a prominent Censor Board member, who watched the film during the censor process of Hindi version, has reportedly divulged some key details that are worth to be mentioned as a mini review.
As per the CBFC member, Baahubali 2 is bigger than the first part in each and every aspect. Despite the runtime is close to three hours, there is not a single dull moment in the epic film. The visual effects in the action sequences this time are on par with the Hollywood blockbusters. And, the answer to the biggest question that held the interest of audiences on the second part for two long years – 'Why Katappa killed Baahubali", will leave everyone appalled and disbelieving, as per CBFC member.
The confrontation scenes between Prabhas and Rana will leave audiences awestruck. He added that their one-to-one battle is heart-stopping. "The duo fight like restless lions in a cage but something keeps them from tearing apart each other. Unfortunately, I can't reveal what it is. The stunts, the spectacle, the performances, emotional quotient and the visual effects are superior to the first part. Audiences will come out very happy but they will also be very sad realizing that it is the end of Baahubali saga," he concluded.