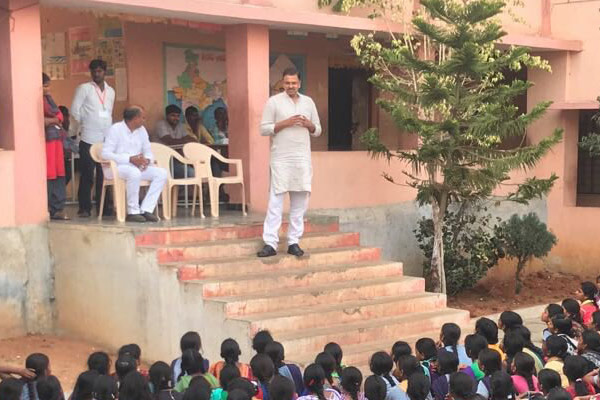 CBI former Joint Director VV Laxminarayana is all set to become the president of Lok Satta Party. Its founder and former IAS officer Jayaprakash Narayan will take up an advisory role from now on.
Laxminarayana has withdrawn his decision to form any new party which he considered earlier to name as Jana Dwhani. The decision to join and head Lok Satta was taken after the ideals and goals of both Jayaprakash Narayan and Laxminarayana were similar.
With this development, some more former bureaucrats, intellectuals and employees are expected to join the Lok Satta which has its origins in anti-corruption movement and eventually formed into a political party under the leadership of Jayaprakash. Laxminarayana's joining is considered a big boost for Lok Satta as he has become well-known in Telugu states for his investigations into high profile CBI cases like Jagan's illegal assets case and the Sohrabuddin encounter case.
After taking voluntary retirement from CBI, Laxminarayana has travelled widely in all districts of Andhra Pradesh and interacted with the local populations. He has enquired about the problems being faced by farmers, agricultural workers, artisans, weavers and so on in a bid to arrive at suitable solutions. He has got a huge fan network in the state and there has been wide media attention to his political entry.
The Lok Satta has been contesting AP elections for quite sometime but it has not been able to make a considerable impact among the voters. Though initially the party got over 1 per cent vote share, it could get just 0.4 per cent vote share in 2014 election. CPM got 0.8 per cent, CPI 0.5 per cent, Jai Samaikyandhra Party 0.5 per cent and Aam Aadmi Party 0.2 per cent.