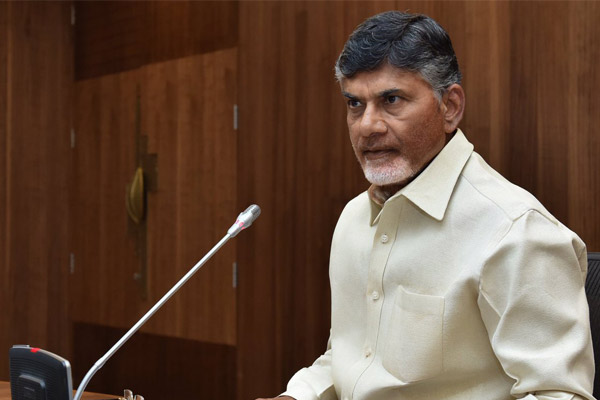 The unusual move of the Andhra Pradesh Chief Minister Chandrababu Naidu in issuing a common GO naming Ajeya Kallam as Chief Secretary for one month, till end of March and in the same order appointing Dinesh Kumar as Chief Secretary to succeed Ajeya Kallam, after a month, has raising eyebrows in the government. Many suspecting that some external pressures may force him to name Ajeya Kallam's successor now itself in an extraordinary way.
For the first time such a common GO was issued. Though Chief Minister was intended to secure extension of six months to Kallam, the Centre has reportedly rejected the move stating that it was not good practice to make an officer with only one month of service left as Chief Secretary.
However, exercising its discretionary power, state government has appointment him for a month. It is known that Kallam was also reluctant to lead the bureaucracy for only a month, but the government persuaded him to take over.
Dinesh Kumar is known as an officer goes by rules hardly mend for political pressures. He has created problems earlier to YS Rajasekhara Reddy too. Even in the present regime, being head of Polavaram Authority, he didn't budget to the pressures of Chandrababu Naidu on various issues.
In normal circumstances no Chief Minister would like to have such `strait forward' officer in a key position like Chief Secretary, who heads the entire administration.
According to reliable sources Dinesh Kumar was unable to resist temptation when the government makes move to ignore his seniority. So he moved his `cards' well bringing pressure on the Chief Minister. In this regard a senior officer at the Prime Minister's Office also said to be played a key role, besides few close associates of Chief Minister from different sectors.