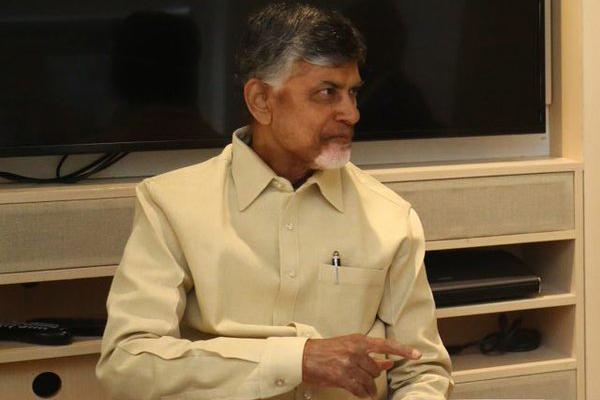 Chief Minister N. Chandrababu Naidu, during his current tour in the US, has reached an understanding with American firm, Triton Solar, over setting up of a solar battery manufacturing unit in over 100 to 200 acres in a suitable location in Andhra Pradesh. It will come up at an estimated cost of Rs. 727 cr.
This is as part of the AP government's commitment to encouraging pollution-free, electric vehicles in general and solar-powered products in particular. An agreement has been signed between the AP government and Triton management in this regard.
Prior to this, Mr. Naidu held discussions with Triton Solar Chairman Himanshu Patel and Managing Partner Nanda Sandilya over the initiatives being taken to usher in greater industrial development in AP. The CM explained about the broad features of the vision laid out for sunrise state.
Later speaking to industrialists, Mr. Naidu told them that there would be countless opportunities for investors in the newly developing AP state because of the immediate need for infrastructure development and technology upgradation in different sectors. He said that best practices in 'ease of doing business' were put in place to make AP an attractive destination for investments from India and abroad.
Triton Solar has made considerable progress in the area of using nano technology and lithium polymer processes in solar battery manufacturing. The company has brought in a unique ground-shifting technology to offer flexible and printed solar panels and batteries.
During his three-day US visit, Mr. Naidu has addressed a conclave of Telugu NRIs, delivered a keynote address at UNO in New York and also held talks with industrialists there to explore the possibilities for their participation in AP development.
The CM welcomed pioneers in different new technologies to become partners in the progress of the new state. AP Energy, Investments and Infrastructure principal secretary Ajay Jain and AP Economic Development Board Chief Executive Officer Jasthi Krishna Kishore accompanied the CM.
The agreements reached with US firms are expected to create considerable employment opportunities for the local people in addition to giving a boost to industrial growth in AP.