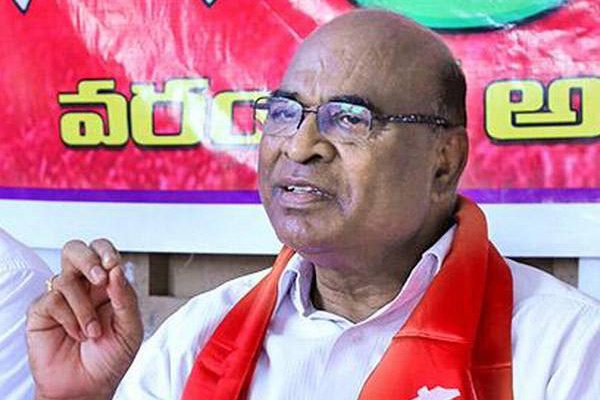 The CPI leaders are unhappy with the allotment of just 3 seats by the Congress party as part of seat sharing. With this, the Mahakutami is expected to face problems in immediate future. The CPI has asked for not less than 5 seats and the party leaders are meeting in Hyderabad on Friday to discuss the latest situation to decide their future course of action.
CPI state secretary Chada Venkata Reddy has expressed objections already over seat sharing and he has taken up the issue with Prof. Kodandaram, whose party Telangana Jana Samithi was given 8 seats. TJS has been demanding not less than 10 seats but the Congress has not honoured its request.
'Mahakutami' has already lagged behind in electioneering what with TRS making quick strategies by announcing its candidates quite early. With the CPI not likely to give its full cooperation, Mahakutami candidates will have to do a balancing act in some segments. As per information, the three seats allotted to CPI are Husnabad, Wyra and Bellampalli. In addition to this, CPI is demanding for Kothagudem seat as well considering its strong support base in coal belt.
Meanwhile, Prof. Kodandaram's reactions are not yet known after allotment of 8 seats to TJS. He is currently discussing this within party leaders. Mahakutami partners are under pressure to make sacrifices in order to have unity to oust KCR from power.