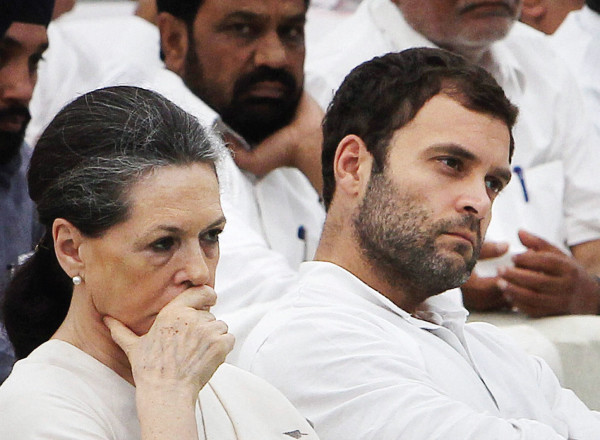 Blow to Congress President Sonia Gandhi and her son Rahul Gandhi. Delhi High Court rejects their plea from personal appearance or to stay the summons of a trail court before which Sonia and Rahul will have to appear in connection with National Herald case.
Rank and file in the Congress party are remind tightlipped following the Delhi High Court rejecting a plea of the party President Sonia Gandhi and her son Rahul Gandhi. Both the Congress president and her son had challenged the summons issued them ordering their personal appearance in connection with the National Herald case by a trail court.
In a one liner, Justice Sunil Gaur said the "petitions are dismissed", in his judgment. The judge has also refused another plea of the counsel appearing for the accused seeking exemption from their personal appearance before the trial court. Sonia and Rahul, along with five others – Suman Dubey, Moti Lal Vohra, Oscar Fernandez, Sam Pitroda and Young India Ltd – were summoned by a trial court in connection with allegations of cheating and misappropriation of funds to acquire the property of the now defunct daily newspaper National Herald. Now the five accused will have to appear before the trail court where the case will come up. The Delhi High Court had issued interim order on August 6, 2014 staying the summons by the trail court, until their petition is disposed off by the High Court.
Dismissing the pleas, Justice Sunil Gaur said "No" to the pleas of the counsel and senior advocate Harin Raval, saying that either an exemption from personal appearance be granted , or the August 6, 2014 interim order staying summons be extended, the judge said.
The petition against the accused has been filed by former Union Law Minister and BJP's firebrand leader Dr Subramanian Swamy.