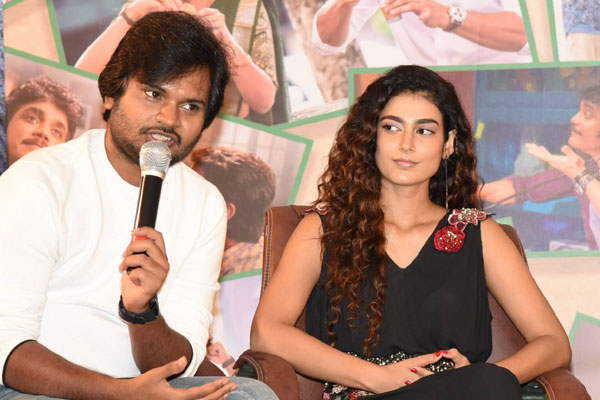 Director Sriram Adittya said 'DevaDas' is an original film and it is not a remake of any Hollywood or other languages like the reports making rounds in the media.
Speaking at the press meet, Sriram Adittya said, "Along with Bhupathi Raja, Satyanand and others, we have worked on the script for four to five months. Though Sridhar Raghavan contributed the script, I owned it and then we went for the shoot."
Hero Nagarjuna has clarified that why he called Sriram Adittya a lazy fellow. "Sriram did a good job. To manage such a huge canvas, it is a pressure thing but he did never break. My message is not just to Sriram but to all the young directors out there."
Hero Nani said Swapna Dutt and others have plotted against him and so Nagarjuna sir made that video about his phone addiction. With Rana and Rakul, acknowledging it, the video went viral.