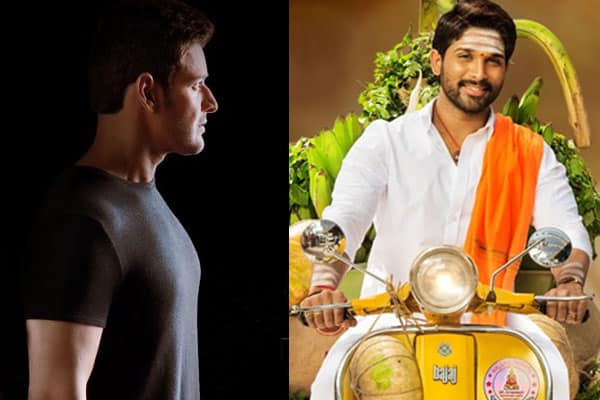 Apart from Baahubali 2, Allu Arjun's Duvvada Jagannadham aka DJ and Mahesh Babu's Spyder are the other big ticket films which are gearing up for release this Summer. DJ was supposed to hit the screens in May, but due to the slight delay in shooting schedules, the makers have pushed it to July 7th. On the other side, Mahesh Babu's forthcoming spy thriller Spyder has locked June 23rd as the release date.
If the latest buzz in the industry circles is to be believed, both DJ and Spyder are likely to swap their release dates. It is learnt that Spyder has an extended schedule due to which the last leg of the shoot might be delayed by a couple weeks. So, the makers doesn't want a last minute rush and are planning to release the film on July 7th.
In the meantime, DJ makers are confident that they can wrap up the production activities and release the film on June 23rd. Sources say that DJ will be ready for release on June 23rd if Spyder makes way for it. However, there is no official word regarding this exchange of release dates. We have to wait and see if the both these films release as per scheduled or will there be any swap in the dates.