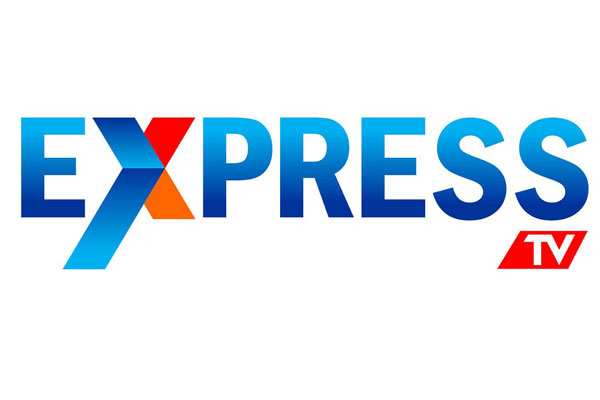 S.R.Seshu
The US-returned pharmaceutical industrialist, Dr.Jayaram Chigurupati, fondly called by his pals as Jay, has a PhD in Biochemical Genetics (1988) from University of Hyderabad besides an MBA degree from Cornell University (1994). He, however, not only failed to understand the genetics of media but also messed up with the business arithmetic of this attractive but awful industry.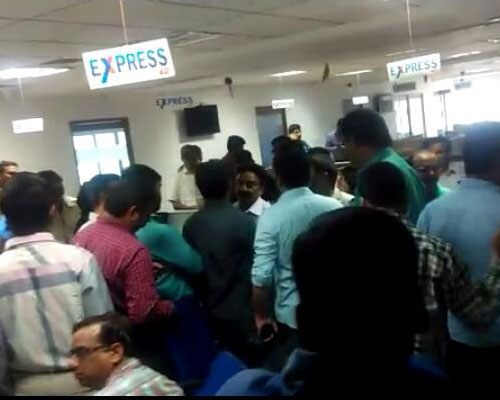 Jay launched the Telugu infotainment channel "Express TV" under "JSD Data Infotech Pvt Ltd" in March 31, 2014 with a sincere attempt to make a difference with 'responsible journalism' in the already heavily crowded Telugu media industry. Either a promoter/controlling shareholder/CEO of Zenotech Laboratories Limited, Hemarus LLC, Techtran Polylenses Limited, Coastal Bank, Krishnabhima Samruddhi Local Area Bank is now being cursed by at least 100 hundred journalists and their families every day.
Reason: He failed to pay their salaries regularly till last week. Infuriated by Jay's nonchalant attitude, a group of journalists almost stopped the channel programmes as a mark of protest and the pen down protest earned bad reputation to the management. "We were left without salaries for two months and we lost faith in his false promises. It forced us to stop working. Later on, we started getting one month salary. Still we are not sure of the operations of the channel," a senior journalist told Telugu360.
While some journalists knocked the door of labour department seeking justice, some gutsy journalists confronted with Jay for his terrible lapse in paying on time. A senior journalist's diatribe on Jay and the latter's rude responses is making rounds in social media. Entrepreneurs from Krishna district in Andhra Pradesh, the place Jay hails from, generally don't goof up like this.
According to highly placed sources, Jay almost spent Rs.20 crore on Express TV, which got a jolt when about 21 journalists led by senior editor Mr.Nemani Bhaskar left the channel in January 2015. Mr.Nemani, who is reportedly close to the then Chief Minister YS Rajasekhar Reddy, allegedly didn't like the way Dr.Chigurupati brought in Mr.Dinesh Akula from TV-9 as Express TV's Senior Vice-President (Editorial and Operations). After working with Dr.Chigurupati for a little above one year, Mr.Dinesh Akula too left the channel in lurch and joined TV-5 as channel head. It badly effected the channel operations.
The EE-TV product Mr.G.Murali and his team is doing its bit but the finances of the channel became a worrisome factor for journalists and technicians. It is learnt that Dr.Chigurupati is all set to retrench about 75 journalists to save his finances.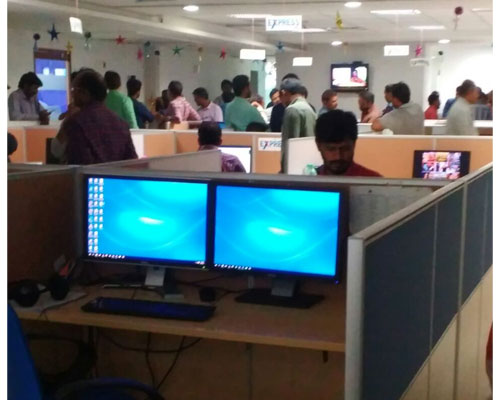 In fact, Express TV is among top-8 channels but management is an issue. "If you don't have monies to pay salaries, it is impossible to retain the talent and ratings. We don't know what is in store for us," another senior journalist said.
Though Dr.Jay has a lot of passion to run a channel to make a difference, lack of vision and adhocism seem to be reasons for the present state of affairs. For instance, he engaged his classmate in University of Hyderabad Mr.VSR Sastry, a product of Eenadu, to launch Express TV. Mr.Sastry, who was already on the payrolls of N-TV, went back to his channel much before the launch of Express TV!
Dr.Chigurupati, in an interview at the times of his channel's launch, said: "The news market is cluttered but there is a scope for 'Infotainment' content. Our greatest challenge is to navigate the channel through a rapidly evolving TV market especially in Telangana, Andhra Pradesh and deliver consistent high quality express infotainment to a growing, info-seeking Telugu community from across the world." Agreed Dr.Saab, but the real challenge is MONEY.