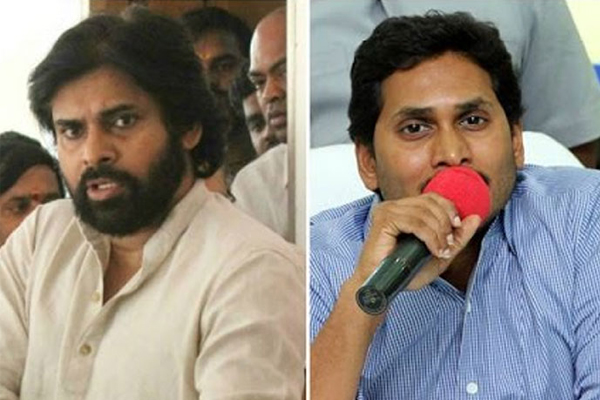 By forcing early polls on Telangana, KCR has made sure that there will not be much time for all his rivals to prepare their parties to give a tough fight to TRS. Major opposition parties like Congress and TDP are caught by surprise in the beginning but later slowly regaining their positions to some extent.
Little is known regarding YCP's strategy and preparedness. Maybe, Jagan is showing lesser interest in Telangana this time and YCP is trying to contest in 30 seats but there are no big takers for its tickets. In 2014, YCP had some demand and it won three MLA seats in the state as against 15 of TDP.
Now with regard to Jana Sena, there were plans before Pawan earlier to field strong candidates in at least 24 seats in Telangana polls. In his own words, the early elections came as a big blow to those plans as it denied Jana Sena enough time to plan and prepare.
As a result, Pawan is left with no concrete plan as to how go about Telangana election. As a new party, Jana Sena should weigh pro and cons before straightaway jumping into the election. Pawan's dilemma seems to be whether to contest or not going by the high-pitched tone that campaigning has already reached there.
Moreover, Pawan has no immediate choices to ally with in Telangana. Left parties may have been seeking Jana Sena's support in AP but in Telangana, CPI has already joined Congress-TDP alliance. Pawan is not willing to join any formation that consists of Congress, TDP and BJP.
Eventually, early polls have pushed Pawan into a situation where he cannot take a clear decision on how many seats to contest and whom to ally with. There were plans to ally with CPM there but there is not yet clarity on this. CPM is not joining Mahakutami there and it is struggling to find an alternative anti-KCR alliance.
KCR's game plan seems to have worked well for TRS while Congress-TDP alliance struggled hard to overcome initial troubles caused by early polls. On their party, YCP and Jana Sena are left with no choice but maintain a low profile.