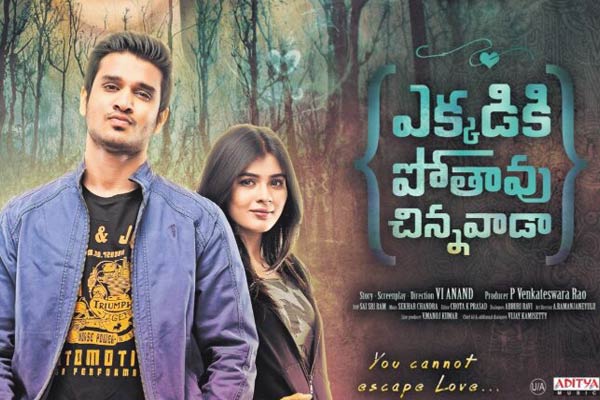 Director Vi Anand has confirmed that the Tamil and Hindi remakes of his Telugu hit "Ekkadiki Pothavu Chinnavada" are in the offing.
He also said he was keen to foray into Bollywood with the remake.
"The Hindi remake plans are currently in the discussion stage. If it materializes, I wish to direct the project. A couple of leading studios have expressed interest to co-produce the film," Anand, who has Arjun Kapoor and Sonakshi Sinha in mind for the project, told IANS.
He is yet to pitch the story to any Bollywood actor.
"I haven't met any actor yet. But I'm really keen to work with Arjun and Sonakshi. When everything falls in place, I will approach them," he said.
Starring Nikhil Siddhartha, Nandita Swetha and Hebah Patel, "Ekkadiki Pothavu Chinnavada" was produced by P.V Rao.
Rao plans to co-produce the Tamil remake.
"Leading actors such as G.V. Prakash Kumar, Vijay Sethupathi and Sibiraj have watched the film. All of them really liked it but it's still not finalised who is going to be part of the Tamil version. Madan of Escape Artists will co-produce the film," he said.
Anand clarified he won't be directing the Tamil remake.
"My producer wants to start the Tamil version next month. However, my next project with Allu Sirish starts in March. So I can't take up this film. I can't be juggling two projects," he said.