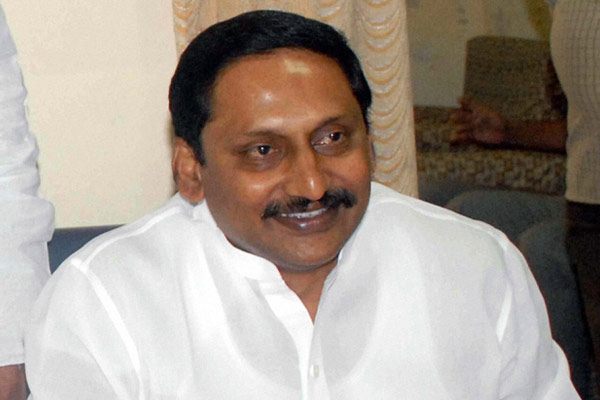 During the election year, all the politicians who have been hibernation for last couple of years are becoming active again. Ex-Chief Minister Kiran Kumar Reddy met former union minister Pallam Raju today. As per reports, Pallam Raju invited him into Congress again. But it seems Kiran has a few demands to be met before joining the party again.
Kiran Kumar rebelled against the party high command when he was chief minister and opposed the decision of state bifurcation. Later, he floated the Jai Samaikyandhra Party but the party bit the dust in 2014 general elections. After the elections, Kiran Kumar Reddy became inactive politically. Later, there were speculations that he might join either the BJP or Jana Sena. But it seems as BJP is facing the wrath of Telugu people, he might have with held the decision.
Now it seems KKR has asked Pallam Raju to convene a meeting AP Congress incharge Ommen Chandy and he will be able to decide on rejoining the party only after that meeting. Probably he wants to get some assurance on the role he will be given.
Earlier, when reports asked on his re-entry, Kiran Kumar Reddy (KKR) replied, 'bride is ready, wedding is in plans, once the Muhurtham is confirmed, I will myself reveal who the bride is' indicating he was planning to join some other party. But now it looks like, Kiran is planning to re-unite with former wife instead of going for marriage with the new bride.