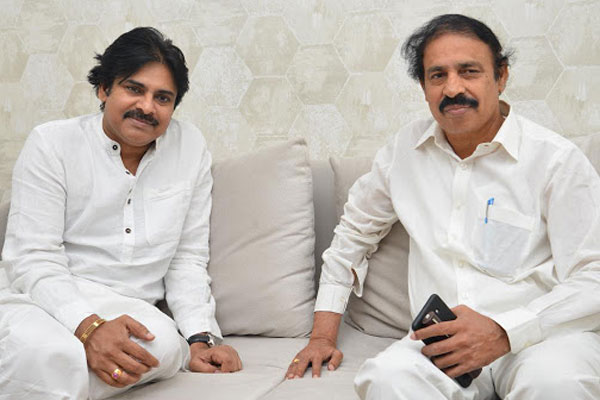 In what is considered as the biggest news in AP Politics in recent, the Left Parties have announced that they would ally with Janasena party in the upcoming 2019 AP Assembly Elections. CPI Senior leader Ramakrishna, who took part in a meeting with Pawan Kalyan on multiple occasions recently, has announced the same.
"After discussing with Janasena Chief Pawan Kalyan, and our party leaders, we have come to a conclusion that, we (Left Parties – CPI and CPM) would ally with Janasena Party in the 2019 AP Assembly Elections", said Ramakrishna.
Meanwhile, the same is yet to be confirmed by Janasena Chief Pawan Kalyan. Close sources to the party have said that the announcement is likely to come late in the evening, or tomorrow morning. Speculations were rife that Janasena would ally with YSRCP through back-door politics. Even CPI Ramakrishna stated that it would be doomsday for Janasena if it allies with YSRCP a couple days back in a press meet.
The 2019 elections will see Janasena – CPI Alliance fighting against TDP, and the opposition YSRCP, with BJP being the wild card.