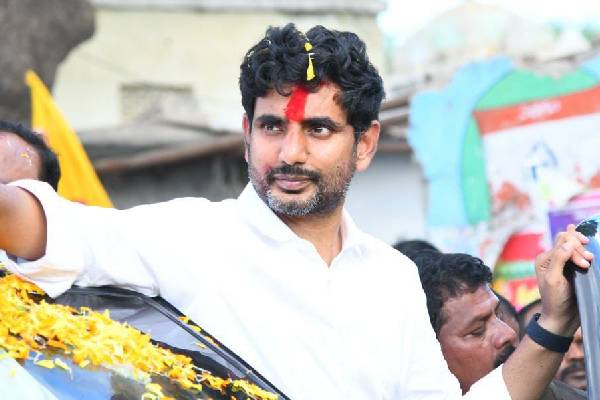 TDP general secretary and former minister Nara Lokesh secured the police clearance for his proposed padayatra, starting at Kuppam in Chittoor district, on January 27. Lokesh would be on his marathon walk for 400 days covering 4,000 kilometres. He would end his marathon walk at Itchapuram in Srikakulam district.
The team that had been working on his padayatra had been communicating with the police for permission, particularly in the light of the State government issuing GO 1 restricting the public meetings and rallies on the roads.
TDP general secretary and politburo member Varla Ramaiah wrote a couple of letters to the DGP seeking permission. The police have asked the TDP leaders to give the details of the padayatra, including the number of vehicles, their registration numbers, and people who would be following Lokesh in the padayatra.
Though the police also sought the details of those who would be meeting Lokesh during the padayatra, it was finally dropped as the TDP raised objections. What is interesting is that the TDP would have to seek permission from every district police as the padayatra enters.
It was only the Chittoor district police that have given permission for the padayatra so far. There was no uniform decision by the state police and the DGP is said to have decided to leave the permission issue to the respective district SPs.
As a case is also pending in the High Court on the GO, the TDP too is not insisting upon state-wide permission instead of knocking at the door of the district SPs.