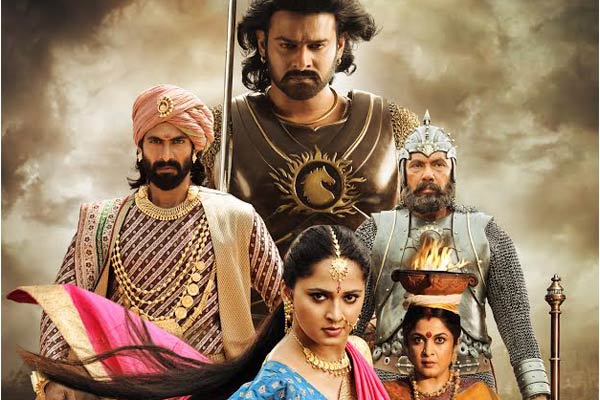 All those 'Game of Thrones' fans out there, be optimistic to see our very own Indian TV series of that scale and potential. Makers of Baahubali are holding discussions with a multi national company to keep alive and continue the Baahubali world in the form of a high budget Television series.
Ever since Baahubali 2 happened, fans of this franchise, which is arguably every Indian movie lover, have been yearning to see the continuation. With Rajamouli reluctant to spend a few more years on the project and also because the story ended in part 2, producers couldn't proceed towards part 3 even though they were willing.
Plans for the Television adaptation of Baahubali have been in makers' mind for a long time, but the challenges were also galore for this effort. First of all, Rajamouli won't be in director's chair, which will be a major disappointment for fans. Secondly, matching the standards set by Rajamouli and his vision is second to impossible. Expectations will be sky high, and meeting them will be tough however good the output is. If the TV series falls short of the feature film's aura even by a whisker, producers will have to face the accusations that they were just trying to cash in on the film's success.
Possibly having all these thoughts in mind, producers haven't hasten things, and finally they are about to seal the deal with a reputed MNC for a TV series to be mounted on a lavish scale. Producers will get 25 crore per Season as Royalty. Rajamouli will be credited for 'Directorial Supervision' as he will be continually monitoring the progress and will be infusing valuable inputs.