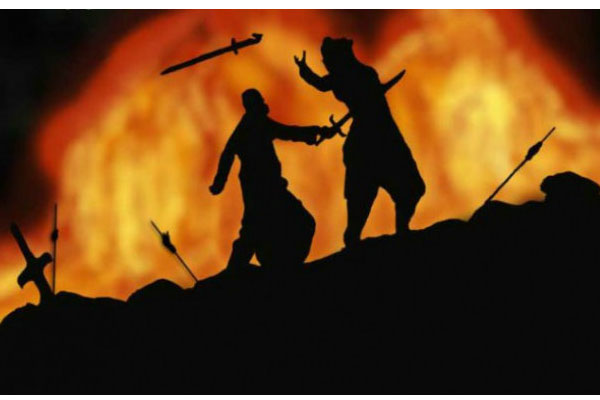 The entire nation has been waiting for this answer for over a year now. People have left no opportunity to ask the question 'Why did Kattappa kill Baahubali?'
But there has been no answer and speculations and theories have been doing the rounds online. But what if we told you that there are three people who know exactly why Kattappa killed Baahubali?
Yes, while it's obvious that Rajamouli and the film's writer Vijayedra Prasad know the reason for sure, Prabhas is the third person who has now been let on to the secret.
You'd want to ask them, eh? But we all know they won't tell and we'll have to wait till the release of the film next year.
Interestingly, it turns out they have recently shot the particular sequence where the big reveal happens. But there was so much secrecy around that even the cast and crew had no idea as to what the reason is. Well, with the secret set to come out into the open in less than a year now, the excitement is at its zenith!