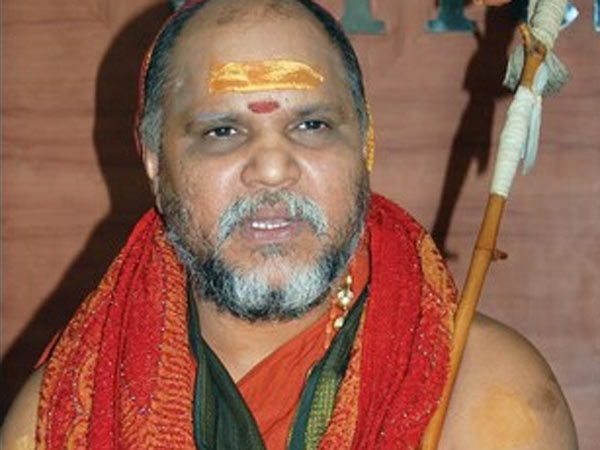 The Telangana High Court issued notices to the Chandrasekhara Rao government for giving 2 acres prime land to Vizag Swamiji Swaroopananda at Kokapet near Hyderabad. The Swamiji paid just Re 1 per acre of this very costly land. Now, this has got into litigation. A person named Veerachari petitioned the High Court to cancel the land allotment saying that it was unconstitutional and against norms. Any government land should be given only in public interest matters like creation of employment or for old age people or for those who have track record in rendering public service.
But there is no provision as per government guidelines to allot land for setting up an ashram. The High Court admitted Veerachari petition. It has given notices to the KCR government to give its clarification. In recent times, the court has nullified many orders of the KCR Regime. With this, there are also doubts whether Swaroopananda land order will also meet the same fate. From the beginning, this land allotment has become controversially in Telugu states.
Meanwhile, Swaroopananda is also trying for land in Amaravati area for which he is lobbying hard with YCP leaders. The Swamiji was known for his unabashed statements in support of Jagan and KCR while making controversial remarks against their political opponents. He did yagnams for Jagan and KCR victories.