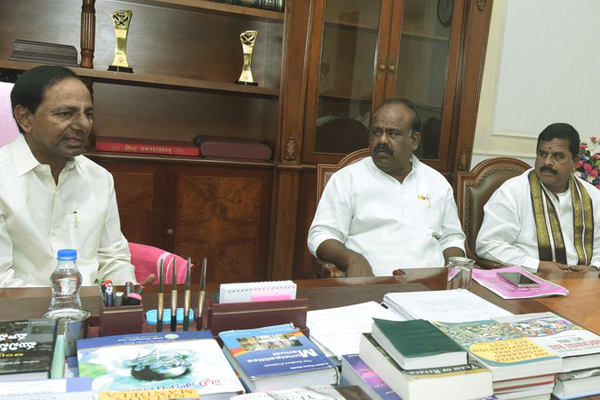 The Hyderabad High Court on Tuesday issued a show-cause notice to Telangana Assembly Speaker S. Madhusudana Chary and others in a contempt of court case filed by two Congress legislators.
The Speaker was asked to explain why contempt of court proceedings should not be initiated against him for not implementing court orders to revoke the expulsion of lawmakers Komatireddy Venkat Reddy and S.A. Sampath Kumar. Chary was asked to submit a reply by August 28.
Justice B. Siva Sankara Rao also issued notices to Law Secretary V. Niranjan Rao and Assembly Secretary V. Narasimha Charyulu and directed for their personal appearance in court on August 17 for deliberately not implementing the court orders.
These officials were directed to present the details of MLAs' salaries and Assembly register before the court.
Show-cause notices were also issued to the Director General of Police and Superintendents of Police of Nalgonda and Gadwal districts for not providing security to these MLAs.
The court, in its April 17 order, had restored the Assembly membership of both the MLAs after setting aside their expulsion and the state government's gazette notification to declare vacancies for Nalgonda and Alampur (SC) constituencies.
As their membership was not restored despite court orders, the Congress MLAs filed contempt petitions against the two Secretaries.
The Speaker was issued the notice as he did not give permission to the Assembly Secretary to denotify the vacancies, said counsel for the petitioners.
Last week, the two Secretaries had filed appeals before a Division Bench against the order of a single Judge to revoke the lawmakers' expulsion. Their appeals are yet to come up for hearing.
Chief Minister K. Chandrasekhar Rao, during a news conference on Monday, found fault with the single Judge's order and maintained that the Speaker acted within his powers. He said he felt that all those working within the purview of the Constitution should respect each other.
The MLAs were expelled in March for alleged unruly behaviour during Governor E.S.L. Narasimhan's address to the joint session of both houses of the state legislature. The Legislature Secretary subsequently notified the vacancies for the two constituencies.