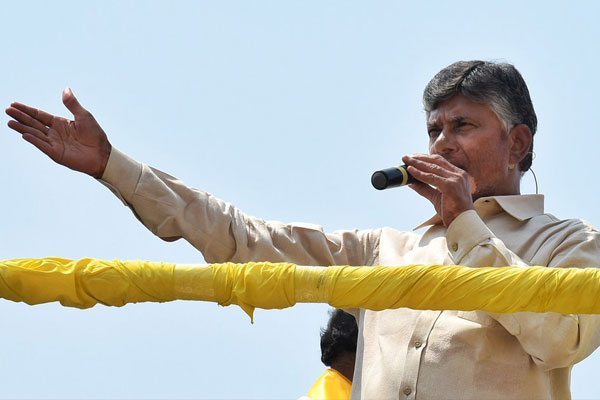 Hyderabad: Andhra Pradesh chief minister and TDP supremo N Chandrababu Naidu has cautioned voters that YS Jaganmohan Reddy, if voted to power, will shift capital city from Amaravati. The day is not far off that people from all other parts will relocate to Tatikonda, a constituency in the Amaravati capital region, forecasts Naidu.
"Tatikonda is capital city constituency and will have tremendous development here and this will attract people from other parts of the state to settle here for employment and business opportunities. Already, Tatikonda Assembly constituency is witnessing soaring prices. If TDP is voted back again, then the development will gallop like anything. If YSRCP is voted to power, then YS Jaganmohan Reddy will shift capital city from Amaravati region and this will hammer down the prices of land. YS Jaganmohan Reddy in his election campaigning kept on saying that he would change the capital city," said CBN, while addressing at an election campaigning meeting in Tatikonda constituency in Guntur district on Tuesday.
If TDP is voted to power for the second term, Amaravati will prosper further and surpass Hyderabad in all aspects, said CBN.
"That's why Telangana chief minister K Chandrashekhar Rao has joined hands with YS Jaganmohan Reddy. Fearing the defeat of YSRCP, KCR has announced his support to AP on special category status. If KCR is really supporting AP for special category status, why he has filed so many cases against Polavaram Project. Farmers are voluntarily coming forward to hand over lands for the capital city? On the other hand, YSRCP is blaming the TDP government by making allegations of insider trading. I'll assure the Andhraites that Amaravati will be one of the five best global cities," maintained CBN.
Telugu360 is always open for the best and bright journalists. If you are interested in full-time or freelance, email us at
Krishna@telugu360.com