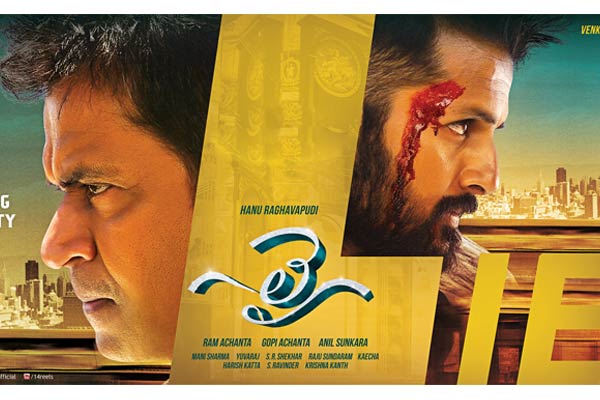 The teaser of Nithiin's "LIE", a Hanu Raghavapudi directorial, was recently released and it met the high expectations. Senior actor Arjun's stylish screen presence was one of the highlights of the teaser. Coordination between actors and director is a must for delivering such a quality output, but inside news is that all was not well between Arjun and Hanu during the shooting of LIE in the US.
As per sources, Arjun was irked by Hanu's habit of writing scenes on sets. Even when the shot was ready and actors were waiting, Hanu used to write scenes or make changes to already written scenes, on sets. This obviously delayed the shoot schedules and resulted in wastage of actors' time.
While Nithiin used to remain silent in order not to offend his director, a miffed Arjun expressed his irritation on Hanu several times. The senior actor even staged a walkout from the sets on one occasion. Looking at the alleged serious differences between Arjun and Hanu, unit members were worried that the film may not be completed on time. 14 reels makers however intervened and tried their best to bring normalcy between the annoyed duo.
Despite their differences, both Arjun and Hanu, being very committed towards the film, gave their 100 percent efforts, and the same can be seen in the teaser. These issues don't matter much in the end if the film succeeds at box office. In case of failure, this may be projected as one of the reasons.