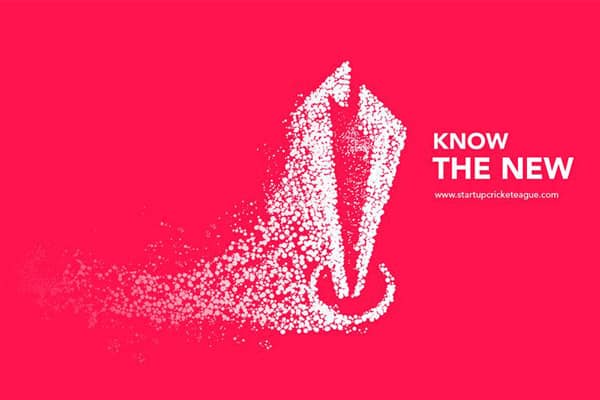 Cricket in India is more than just a game. In a formal situation, Cricket is the medium that makes it easy for people to network. Startup Cricket League brainchild of Sai Kiran Gunda is a paving way for startups to bond over Cricket. Telugu360 is in conversation with Sai Kiran who tells us about Startup Cricket League and Memilog…
What's trending?
We are! with our third season of Startup Cricket League(SCL). The season three is all revamped and way different from the previous two seasons. The excitement has just commenced with the launch today (15thJuly). Over the period of two years SCL has grown into one of the most happening infotainment kind of conclave for startup ecosystem in the country. We stepped into 4 cities and have enabled around 200 startups in two years.
So, what should we Know about the New?
That's our launch theme "Know the New". The third season is divided into different verticals based on sectors like Finance Fighters, Ecom Titans, Business Blazers, Travel Thunders, Front Foot techies, Lifestyle Leopards. Each vertical will have 8 founders, 2investors, 2mentors belonging to their sector along with 1 co-working partner, 1 accelerator partner and 1 media partner. This kind of networking is extremely powerful because the same tribes get to meet and greet. In the two-month gig, the startups can register with us, followed by that we will curate the applications and shortlist 8 for each sector. The main event is where the startups will compete.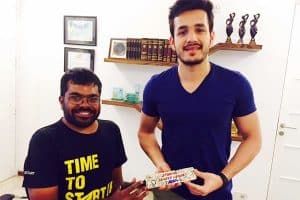 What went into the thought process?
We did brainstorming for almost two months, spoke to various stake holders. Our observations revealed that though we are platform for three key people -namely investors, mentors and founders, we wanted to create lasting impact. We started pondering over the real needs of these three patrons from their perspectives. That's when we decided to take the sectoral approach.
Are there any surprises?
You never know, you might end up meeting a real cricketer at the finale. It will be one of its kind or I would rather say beyond an event more like an accelerator. There is a Team bonding event, Team launching event, Internship Connects. Teams will get Jerseys, Trophies and a lot of amazing stuff. Startups can showcase themselves in dedicated stalls, have discussions and there is always cricket to bond. The biggest take away from this event is that the startups are pitching to the right investors and are getting Gyaan from right mentors.
How did SCL start in 2015?
My startup Memilog completed a year in May2015. I wanted to celebrate it in a different way, so I invited around 150 startups to play cricket. The turnaround was huge and the event which I called "Memilog cricket" was a huge success. That's when I realized that the startup ecosystem needs an informal meeting platform. I made an announcement that Hyderabad Startup Cricket league will commence on 5December 2015. I decided to make it a pure networking platform for Investors, founders, enablers, accelerators, incubators to connect. Startups pitching, Mentor Connect, startup-panel talks all of it will be there with Cricket as a binding factor. Like IPL, we operate like an entity run by sponsors and supported by startups.
How did you manage to expand and even get a brand ambassador?
I believe that if you work hard, things will come to you. After season1, I started getting calls from startups in Bengaluru and Delhi. That's where I decided that we will not stop but go aggressively to 4cities Delhi, Jaipur, Bengaluru and Hyderabad in next season (2016). I met several startups, incubators and we were full on marketing for new league. That's when Akhil Akkineni expressed interest in SCL. We had few meetings, things worked out and he endorsed SCL2. Our first season was in one city with 1600 attendees, 30startups 15investors. In our second season, we had 8000 people 4 cities around 120 startups and 50 investors. This year we BCCI reached out to us.
What is the story of Memilog?
I have a habit of writing dairy from my childhood. The problem is privacy. Then I started writing in word document but unfortunately the data on hard disk was erased. I started drafting emails which was a good solution. I was looking through my books for one strong idea after my engineering. All my life I have struggled to maintain a dairy, so I decided to make one myself with all the features I wanted. It's Memories-I-log in short Memilog. It is currently running in parallel and has people working on it
Do you want to speak of any campaign which you have run that is close to your heart?
We ran a campaign called Memoirs of Hyderabad. We hit the roads and asked random people "what does memory mean to them?". It was a big hit and the best campaign I've run in my life. People share different perspectives and different energies which is very powerful. Personally, it gave me more understanding on life and kept me grounded.
Tell us something about yourself
I believe in the concept of 'inside out'. You know the ideas and you ought to generate it. I am observant and inquisitive by nature. Foundation for any idea is curiosity. I am an idea generating guy. All of these ideas and thoughts used go into my book. I also figured out that I have a niche to work on my ideas. Feeling of accomplishment is addictive and you want more of it. So, I started working on realizing my ideas. I have a quote of mine "decisions shouldn't take time but actions should".