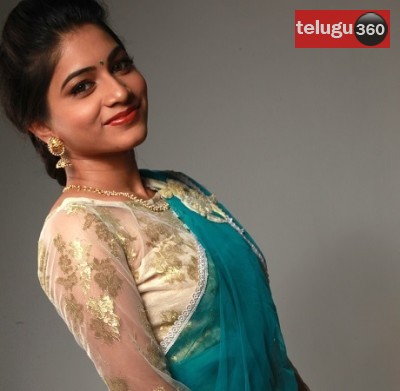 Punarnavi, the Telugu speaking girl who silently stole the limelight amidst all the focus on Raj Tarun and Avika in Uyyala Jampala is now going slow with her career. A fan of movies that reflect day to day life and simple needs, the girl who is considerably media-shy, signed "Malli Malli.." where she played the role of an RJ and enjoyed the intensity that Kranthi Madhav instilled in her part. Shifting between academics and films for now, she has two interesting projects on hand and is in talks for another film too. Having no godfather to push her career, she aims to set aside the notion that Telugu-speaking girls cannot make a name for themselves in the industry, in an exclusive chat with Telugu360.com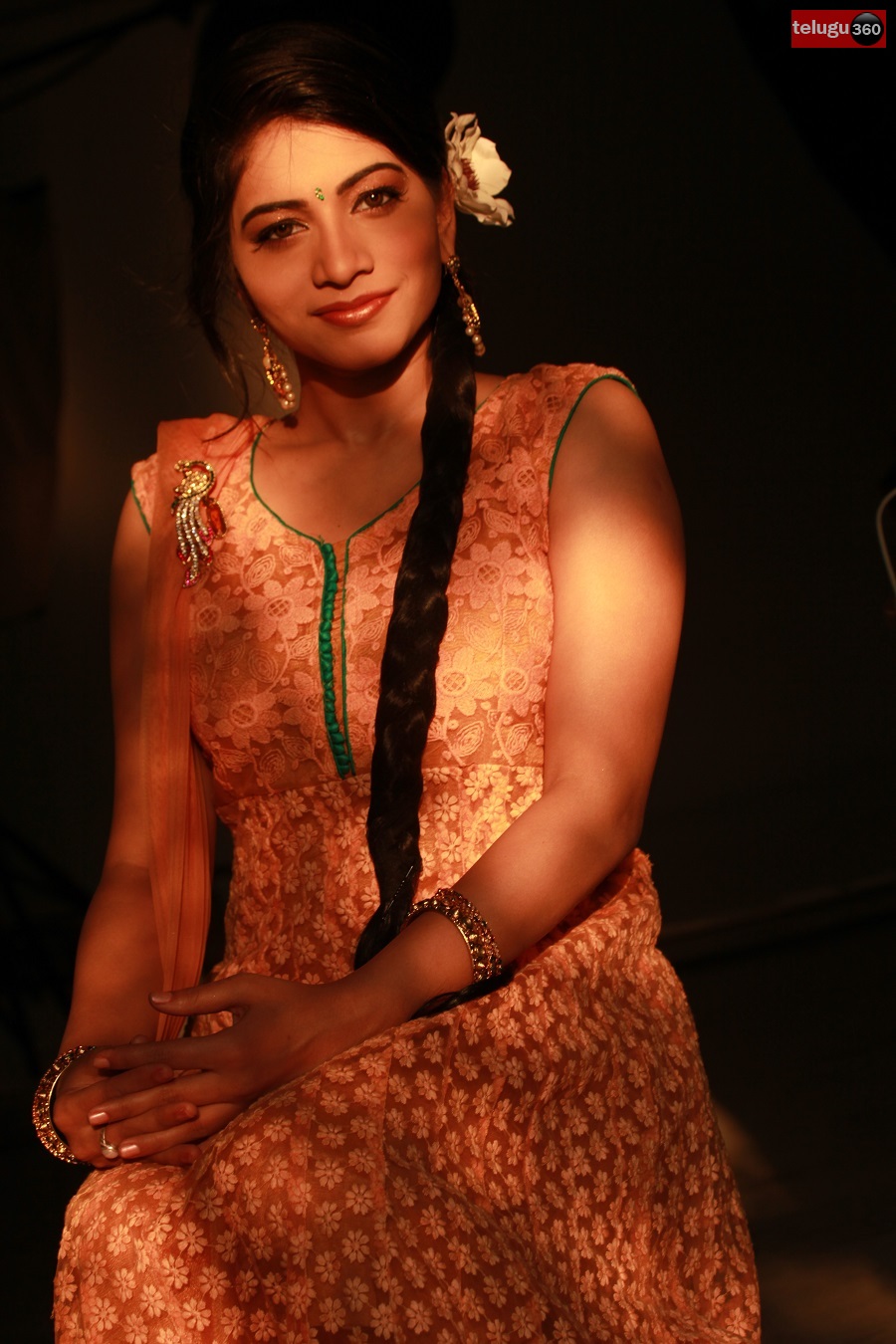 You have a nice name….
Punarnavi is not a very common name I agree and I too asked my dad how he thought about it. In fact, I keep asking him every now and then and he says he found it in a baby book of names. I really wonder if such a complicated name exists. Seriously speaking, it actually means renewal, rebirth whereas navi means new; so it could be new birth. After the release of Uyyala Jampala, director Kranti Madhav approached me and insisted that I work in his film Malli Malli Idhi Rani Roju. I played an RJ and playing that is not a cake walk, which I got to know only after getting into that role. It took me one and a half day just to speak like a marathon but with few dialogues. I have lot more respect for RJs now since I have been through that. They have to talk so much and be so spontaneous.
How did you bag your first film?
After coming back from my hostel in Vijayawada, I showed an inclination towards acting. My uncle Madhu garu, who is a writer in Telugu film industry told me to join a theatre group to learn acting. He said if I liked theatre and acting, I should pursue my ambition. Theatre changed my views, Ratna Shekar of Samahaara taught me acting. One day, my uncle told me Virinchi, his friend was making a film and asked me if I would be interested in acting in it and I wanted to give it a shot.
[pullquote position="left"]
I am looking at selecting characters that has depth like Kangana had in Queen.

[/pullquote]

Why did you go slow after the release of UJ ?
I did become popular, but I have no filmi background or godfather to take my career to a next level. Anyways, I turned choosy and I am looking at selecting characters that has depth like Kangana had in Queen. Currently, I am doing a film with Mahat Raghavendra titled Panchadara Pacchi Mirchi and the director is Krishna. The story is quirky and interesting. I am donning a mean lead role in a film to be made by Ram Mohan who wrote Uyyala Jampala. It is a film that runs on a Telangana dialect titled Pitta Goda. It is quite an achievement that I began my career in their banner and now I am doing a main lead. They are working on the script and locations now.

On her views on TFI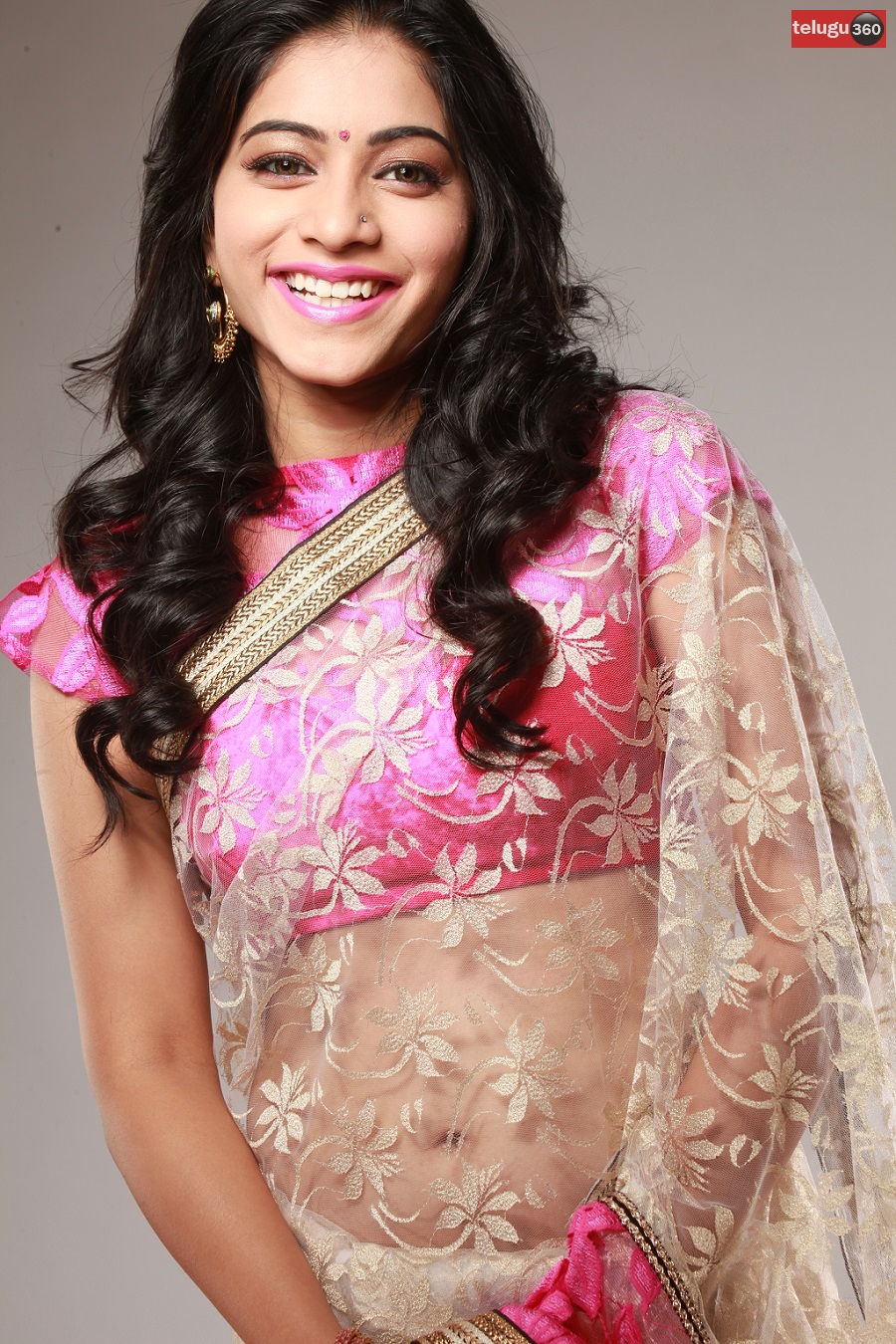 I am right now in the second year of college studying psychology. I want to continue my studies and perhaps do a post grad. I am waiting for good roles and have to balance my studies. Girls hailing from Telugu families come to this field with a lot of restrictions and we can't defy or cross them. Now, the situation is changing and it is for good. It should be noted that Kannada industry ropes in Kannada girls, Tamil directors encourage Tamil girls but it is only here that Telugu industry keeps Telugu girls at a distance. The directors here have strong opinions and views and if they decide to encourage local talent, I am sure you will find a lot of Telugu female actors.
Tell us some thing more on your work, yourself
I am busy with these two projects and once college is done, I might take up more projects. I am very thankful to my parents as they supported my decision and never pressurized me to take up two films at a time. They give me the freedom and help me be flexible. My uncle plays a major role in my career; we discuss the stories before signing. I am also brand ambassador to a clothing line Zasya which is a Sanskrit name apparently. I am born on May 28th and am a very reserved person. I approach people only if it is absolutely necessary. I am studying in Villa Mary, hang out with my friends, go out on weekends for a movie and have the same interests just as any ordinary college going girl. I also do yoga and am very spiritual. I meditate, pray to Buddha and follow Auroville.
[pullquote position="right"]
The best compliment I ever got is – people said my acting is natural and that my smile is good.

[/pullquote]

You haven't tried the western look so far…
In Panchadara Pacchi Mirchi, you will see me in a western look. In Pitta Goda, I will be seen in a traditional attire. I'm practising Telangana dialect daily. The humour in it is lovely, another level altogether. The director Anudeep is also the writer and since, he is from Sangareddy, it helps the authenticity too. I guess so that, by the end of the film I may start speaking Telangana at home. The kind of films that influence me are like Srimanthudu, Tanu Weds Manu, Queen and simple stories that reflect day to day life. I am not a selfie person but take pictures of nature and friends. I am not obsessed with taking pictures of myself but obsessed with my future and career.

Work experience in Malli Malli…

Virinchi was very supportive and so was the team. He would encourage and say look at Avika, she's doing so well, giving such a good expression and that you have to do far better. I never acted in it and was myself. I was a lot like the character Sunitha in the film. Malli Malli is a slow story but the director is someone who makes the story very intense. Be it my character, Nitya's or Sharwanand's, they have been portrayed sensitively. It was great working with him, Sharwa calm ga jokes vestaaru and Nitya is fun too.