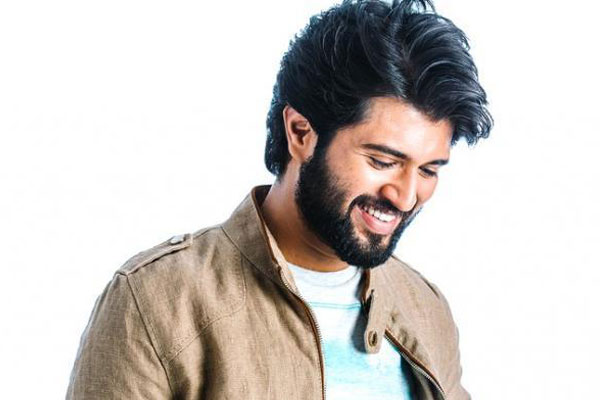 pelli choopulu hero interview, Vijay deverakonda Interview
The Bahubali of budget films – Pelli Choopulu –  is shaking up the box-office in US and India while raining appreciation on the cast and crew. One of the latest sensations, Vijay Deverakonda, who plays the hero with unconventional style and panache, has only recently landed in India from Italy, after missing all the fun of premieres and morning show thrills of the film. Here are excerpts from the most comprehensive interview with Vijay on films, his life, likes and beyond. What comes across is a different actor who knows what he wants from cinema here is an actor who is intense, vulnerable, confident yet humble to assume greater role in shaping the creative revolution in Tollywood.
Q: Lets start with your electrifying performance in Yevade Subramanyam. How did you bag that role in Yevade Subramanyam.
While I was working on Life is Beautiful,  Nag Ashwin was assistant director on Sekhar Kammula's film. My auditions for Life is Beautiful were in a workshop where Nagi featured regularly. He spotted the actor in me. I wanted to play the lead in LIB as well. But Sekhar sir (director) told me "you look too sophisticated". They were ready to cast me in the lead role. But they said I looked too sophisticated to play the hero who lives in a B-phase colony. But I did it for Sekhar Kammula though I didn't like my role. Luckily Nagi helped me. Before Yevade Subramanyam, Nagi made me do an audition. Without letting anyone else know, Nagi called me and a camera-man to the terrace on his house. He made me do an audition and saved the video. He then showed it to Priyanka and Swapna and asked if I was worth casting. After watching the audition, Priyanka Dutt gave the go-ahead. Swapna Dutt was apprehensive because the movie is so big, they wanted it to reach a big audience and cast Nani. They wanted someone who could stand up to Nani because Nani himself eats up the screen when he is there. He is such a performer. And Rishi was so important that he has to grab more limelight than Subbu's character. He has to stand out. He has to be very electrifying. They took a lot of time but finally they okayed me. Somehow, everything worked out.
Q: What is your background in acting before films?
Throughout school,I was interested in acting. I had extreme stage fright. I wasn't comfortable with crowds initially. I still had fond interest in any sort of performance, any creative thing, sports, dumcharades. I was drawn to all. So even though I was scared I would give my name and participate in dramas, school plays and act. I was not good at it but in my degree final year, I did a theatre workshop. I joined an institute called Sutradhar run by Vinay Verma. I was reckless and not scared of anything and my dad decided Vinay is the right person for me because he is very strict. I joined and did a 3 month workshop with him. At the end of the workshop, I did a play called 'Sherlock Holm'. Someone saw that play and invited me to do their own play. I did that immediately. It is a period play called 'Alexander: The Rising'. One thing led to another and I did different plays. My acting then took off.
Q. Who inspired you in acting?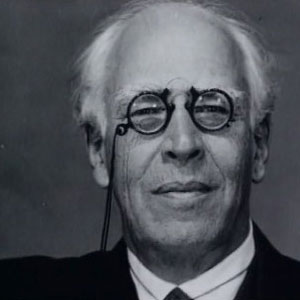 Theatre was just a base where I learned the basics and stuff. Learning goes on non-stop. Actors are doing crazy things way beyond our comprehension and I look up to Hollywood movies a lot. I used to read a lot. The book I go to was written by a person called Stanislavsky. He is one of the founders of method acting. Whenever I feel like I am not in the zone or something is just not going right, I just go back to the book and read what he said; it pushes you in the right direction So non-stop watching movies plus reading plus observing and learning.
Q: Why is there such gap between Yevadu and Pellichoopulu. Was it because you were too selective?
I really like watching good entertaining cinema. So I wouldn't be a part of a story which has been deemed 'not up to the mark'. I watch some films happen to be the biggest hits or are critically acclaimed for some brilliant performance. After seeing them, I get drawn into those worlds constantly. I want people also to get involved with their films go home thinking about the film, google the actors, find how they went abo,ut their roles. If I don't find a script engaging, I'd rather not do it. So I had to wait for the right story and of course the right character. I am particular about this issue and I hope to keep it this way.
Q: Did you end up rejecting a lot of roles during the journey to your next film?
Actually a lot happens. The cinema is bigger than everyone, bigger than me, bigger than the people who are doing it. We may last for few years. But the cinema is forever. I will keep waiting till I find that script.
Q: How do you judge a script and how do you select the role?
I like reading scripts more than narration because I can take my time and re-read some of the bits I like. I love reading. But a lot of people prefer giving narration so when there is a narration I see how it felt. You can see the movie already. But if I saw this trailer, would I buy a ticket and go, watch and enjoy it? That is my first selling point. If I were to watch this film, will it keep me engaged is one point. Next thing is my character. If I like the character that is written and if it is very interesting for me to play, I will do it. If the script is average but my character is good, then my reply would be to tell them to make the film. I would buy a ticket and watch it, but there is no use for me to feature in it. There is no point for me to do it. So script is No.1, character is No.2 and then of course the director's ability. I like to see some visuals of what the director has done before to know his style of directing, what kind of music, what kind of visuals he shoots. So I see these factors and then I am sold on the idea.
Q: You have given a chance to a debut director in the two films you have featured in so far.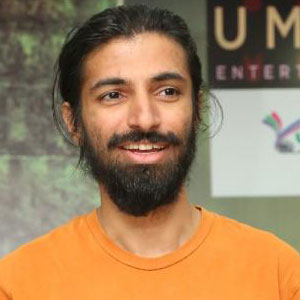 Rather than giving a chance, it is more like we met each other and made the film. I don't think I gave them a chance till now. Nagi (Nag Aswin) gave me the chance actually. And Tharun (Bhascker Dhaassyam) came to me with the script and asked if I liked it. Then we both decided to do it together. Because I really liked his visuals, I wanted to work with him. I liked the script and I knew that Tharun would do a brilliant job at direction. We can always improve the script if there are some small loopholes. So working together was lovely. I don't have any problem with debut directors. They somehow come up with the freshest ideas. So I don't mind a debut or a senior director. Like I said before, the script comes first, everything else secondary.
Q: And once you make a decision, what kind of preparation goes into your roles?
It changes from script to script. Like for Yevade Subramanyam's role, I was reading a lot of philosophy about spirituality and life because Rishi was someone who lived life to the fullest and in the moment. I was reading lots of blogs of some travellers who have left everything and decided to explore the world as well as their point of view on life. And then there was this friend of mine from Belgium who left his job and is travelling through Asia for 3 years. His name is Olivier. When he was in Indonesia, I called him and asked if he was planning to come to India so that I could meet him. For me he came down to India. India was on his agenda anyway, but Hyderabad was not on his map as he wanted to explore mountains etc. But he came to Hyderabad for 3 days and I sat with him and was just talking with him. I wasn't conducting any research. I just found out how he was feeling, how were the people, etc. Reading and meeting people like him helped me understand their life perspectives.
Q.Tell us about your role in Pelli Choopulu
For Prashanth, I was buzzing with ideas because the character is so real it can represent everyone. Everyone has gone through it in their lives some time. Getting scolded by your parents, bunking study periods, roaming around with friends, planning to earn money easily, etc. Everyone has experienced this kind of phase. So I just explored that phase of mind when I had it. I was already getting ideas because when the script is written well, you get so many more ideas and half the job is done. I was buzzing with ideas and I was telling Tharun that we should add this and that. Even he got more excited. He was like, "Yeah man when an actor comes on to such research they bring so much too man". And he gave me complete freedom. It was just about me. I would read the scene, lie down on my bed and imagine how I would do it.
Q: There seems a lot of improvisation…
Yeah! This whole film was so much improv in terms of acting and dialogue. We would have lots of free hand. Tharun would just direct us on the line. Because Tharun and I spent quite a lot of time on the script before it went into production, I knew the character by-heart. I didn't even need to read the scene on a daily basis. I could do it off. So I had lots of ideas about how a scene needed to be done. And he gave me the space to do it, so it is really nice.
Q: What were the various scenes where you improvised on the spot?
For example, that whole boyfriend-girlfriend exchange where she asks for a number (and Rs.3,000). In the script, when she asks for 3,000 the reply was "3,000?! It is presently tight for me" was the di-alogue written. I got the phone number bit (92720) and more added. What if she asked me to remember her number then? What happens immediately after? And Tharun and I were getting ideas and decided that we will do this. Actually we did so many things. They only used a few in the final cut. But if you see in my making footage, you will see so many other dialogues improvised on the spot. I would just ask for 5 minutes and then I would say all kinds of nonsense. And they used whatever they thought was best. So that was one scene that was improv. When I am talking on the phone in the call centre, the conversation was actually written in English. Like "Hello, I am calling from Bookmyshow.com". And I was like, no. Let's do it in Telugu. "Bookmyshow nunchi matladutunnamu. Nenu meeku Ela Sahaya pada galanu?" Because I remember calling someone and them thinking like poetic Telugu. They were a bit hesitant later saying, "No Vijay, let's keep it in English." But I was all like, "We have to do it this way. We have to do it this way." And then we will have a big fight where I will say something and he will reply. But I did it this way and they all were laughing. Then he said ok, this is good. Tharun would improvise so many scenes. In another scene, when my father comes, suddenly they point at Eucalyptus plants. All those were made by Tharun on the spot. So lot's of stuff would happen on the spot.
Q: Did you anticipate this kind of response to the film when you heard the script and narration?
I knew we were making a good film. For me, this is one of the best performances of my career so far. I think it is higher than Yevade. Because I felt it by showing it to everyone. And I knew everyone's performance was perfect while shooting. Everyone was giving superb performances. So I thought we did a nice film and it has very good performances. So people will definitely like it. But I never expected that it would be such a big hit. I expected it to slowly gain momentum through word of mouth publicity. Even if it doesn't become a big success, this is a film people will remember, I thought. There is a niche audience. But I was very confident that even after 5-10 years when 4-5 boys sit in a bachelor pad and drink, this will be a movie they will play, watch and just laugh at. Yeah, it might be (a DVD classic). When my friends and I got together, we used to watch Venky starring Ravi Teja. We used to laugh a lot due to Venky. So I knew that Pellichoopulu was going to be the same for the next generation. For this generation Pellichoopulu is going to be the film that people will just watch and have a good time. So I knew we were making that kind of film. I also knew that it would make some money. But this is like crazy and unbelievable. It feels like an unreal response.
Q: You had some of the best scenes with each lead character apart from the heroine – with the father, Darshi, Anish and with Anish's daughter. Was it all improve as well?
In the last scene of phone conversation for radio, everything was written. All scenes were written. I would just add bits and pieces here and there and play with it. The last conversation was with Ritu over the radio show was completely improvised. Because there were some dialogues written and we shot it at a later part of the shoot. We shot it almost like the climax in terms of scheduling. By then, I knew this character's entire journey because we shot it. On that day, after lunch, I realized the climax scene was there. As I went through the script, I suddenly realized the dialogues were not enough. I went to Tharun and said, "Tharun, this dialogue is not working out. It is not apt for this. It feels too light." And he said, "Yeah man, even I felt that. What do you think?" Then I asked for 5 minutes so that I can come up with something. So he said ok since I know the character best. So I took my time and asked him what kind of shot he wants. He said, "I want a single shot on you. I will slowly track the character. You just have to speak. That is the shot. I don't want any cut scenes." I said ok and asked him to roll so that we can see what comes in the moment. We can do it. And then I just sat there. They were all silent and ready. I took some time and gave them a thumbs up when I was ready. And Tharun called "action" and we rolled. And then whatever I was feeling about the entire journey, my fears regarding marks, my father, scared of the dark. (In real life I am scared of the dark). So I added some of my personal projections as well. All that came out in my performance. I am not scared of my dad (in real life). He is my best friend. But I used some real life projections in the film. I just put it all together and let it flow. Things like everyone calling me a 'loser' and 'useless' constantly. So I just said that. Once I was done everyone (on the set) was still silent. They were still expecting me to say something. I had to say I am done. They all started clapping and stuff. And then we re-watched it. I had spoken for 3 minutes. Tharun was reluctant to put 3 minutes in the film. He asked me if I could compress my feelings down to 1 minute. And I said ok. I later did a 1 minute version but in the end he decided to use the 3 minute version itself. And that was what came from the heart. That was completely in the moment and it felt right.
Q: Tell us about your voice modulation – it sounds neither complete Telangana nor Andhra accent and most modern heroes don't have that kind of a voice.
This whole confusion of an accent is because my education took place while I was staying in a hostel in Puttaparthi. I was there from the age of 8 till 15. There were lots of international students, Tamilians, North Indians, Kannadigas in my hostel. They came from everywhere. We had to speak only in English as a rule. And I had to stay in the hostel for 10 months in a year. Only 2 months were allocated as holidays. So as I kept speaking English all the time, by the time I got home after 1st standard I completely forgot Telugu. I used to speak in English and my parents were so happy when I only spoke in English. So they too ended up speaking to me in English. And as time passed, my family and friends kept speaking in English. This made me forget Telugu completely. After 10th standard, I came back to Hyderabad and then I started re-learning Telugu. And since I grew up in Hyderabad since 10th class, my friends are like a big mixture of school and city acquaintances. All of this resulted in my weird and strange accent. It is mostly Hyderabadi, but it is like a remix of English, Hyderabad, Telangana, Anantapur, Andhra accents as well. In life I will always be speaking like this because I don't know how to speak differently. In my next film, I will be leaning towards an Andhra accent. I am doing a film called Dwarakafor SuperGood films. In that I will be speaking more of an Andhra accent. So when I do films like them it will end up affecting my accent a little bit. I will again be adding bits and pieces from here and there. Then I am doing a film called Arjun Reddy where we are speaking genuine Hyderabad language. While doing that film, my language will begin to lean towards Telangana accent. So it keeps shifting. It keeps changing a little bit depending on my work.
Q: Once you have a different or unique accent, the chances of the di-alogue writers adapting and shaping their work for you also increase.
Yeah, there is that possibility. But I am scared and I don't want it. I dislike it when people write scripts for me. I'd rather they have a script where I fit into it. If I mould myself to the character in the script, it is much better and I like it. If they begin writing scripts for me, then every cinema I make will be the same. It will all be written around me. Right now, people are coming to me with scripts and I am really scared. I want a script which has been okayed by a production house, a script that's already been around and how I will fit into it as an actor. That is my job. I can learn a new accent or change my body language. That can happen. But if they start writing according to my body language or words, then why keep working?
Q: You have already mentioned two of your future projects. What else can we expect from you in the future? Arjun Reddy seems to be a very interesting script and a good story…
Yeah, It is a love story but we are not doing any pretending. We are keeping it extremely real. The character is also very grey. It is a love story but it is very real. I can't say more. And it is very edgy in terms of how we are showing reality. We are not making any pretence about how people talk, what people do in a relationship and how they are with each other. We are trying to keep it real. Many people would be scared to do something like this but the more scary it gets, the better it is for me. I am excited. People saying, "why did you do this, why did you do that", negative or positive, it doesn't matter to me. People have to talk, that's all.
Q: And Dwaraka?
It is a commercially shot cinema. But the story was really unique and I really liked the script. The style of shooting is a bit commercial which I was not extremely comfortable with because I like a very realistic kind of cinema with different shooting styles. I thought that I need to step outside my comfort zone and play this way also. And it is the most commercial script I could do in my life probably. But it was a very nice script. It is about a thief who is accidentally mistaken for a bondman. It is an interesting script and fun.
Q: So will there be the regular dances and stunts in it as well?
There will be 1 theme song, there will be 1 lip-sync song. It is a little bit big budget film. It has a big cast and very big producer and stuff. And the producers wanted to make a film for the entire crowd. Instead of A-class, B-class, etc., they wanted to make a film where people in villages will watch it. That was their idea. So I okayed it.
Q: Is it true you have a cameo role in a Pawan Kalyan film I believe. Is it true?
It is not true because no one has spoken to me yet. But there is all this news that I am doing a Puri Jagannadh or a Pawan Kalyan film. It is actually fun. People are finally writing gossip about me. It is fun to read these. I am like, "Really?! Crazy man." But in reality nothing like that is happening. At least not so far.
Q: There is a creative revolution in Tollywood. How would you de-fine the future of Telugu film in the way it is made with your own se-lections?
Throughout my career I will definitely try to push the limits. I do not like to do be told to do this or that. I don't like people giving me advice. I have had this thing since childhood. And if someone says I can't do this or that, then I will definitely do it somehow. So if someone says, "Don't do this as it is a bad script for you", I will definitely do that script. I have that itch in me that if people say it is too edgy or scary, I will try and do it. But more than that I am not trying to define anything or set any trend. I love acting. So if I like the script, if I think the performance I can give in this would be fun or if I will like watching myself in this film, then I will do it. While doing the cinema I like and want to do, I will hopefully define something. That will be known later. But my agenda is not to define a trend. My choices will hopefully set a trend. I will just make my choices very simply.
Q: Who inspires you or who do you admire outside your work?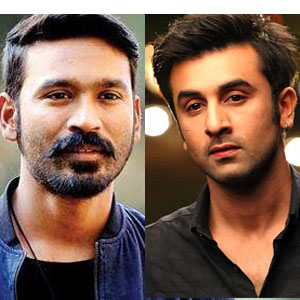 In India, I really love Dhanush and Ranbir Kapoor. On bad days, I look at their cinema and feel motivated. I am really fond of Nani while working with him. He told me a lot of things and I am fond of how he works. But Dhanush and Ranbir Kapoor are the two people I look up to most. And then depending on the kind of film I am doing. For example, while doing Pellichoopulu I would watch lots of fun films from Hollywood just to keep me in that mood. Now Arjun Reddy is a very moody film. So I watch more like Godfather, Al Pacino, Marlon Brando, etc. to keep me in that mood. I love an actor called Daniel Day Lewis (who played Lincoln). I think it will take me several lifetimes to reach his level. I will need directors who will push me greatly. Life will teach you and I will also be learning. But you need someone to achieve that kind of crazy growth. So these are people I look up to. Even if I don't reach them, I hope to somehow mould myself into trying better things. It is always good to aim high. I love Leonardo Di Caprio, Daniel Day-Lewis, Marlon Brando and Al Pacino. Sometimes I go into this Ryan Gosling mode. These guys are incredible.
Q: What kind of films do you enjoy? You said you watch many Holly-wood films.
I watch movies across various genres. I just don't watch horror because it really scares me. I can't bear it. I really enjoy all other kinds of cinema.
Q: What do you do on a day when there is no shooting? How does your typical day work like?
I am doing just promoting right now. Before this, I usually wake up late when I am not shooting. Maybe at around 9:30am – 10am. Because sleep is hard to get when you are shooting. And then I would immediately go to do some dance or cardio. I would do like 60-90 minutes of cardio, come back, eat and then spend some time just fol-lowing up on work and then again hit the gym in the evening for 2 hours. And then come back and sleep. So this would be my schedule. The last few months I have involved in different types of work.
Q: Your relationship with directors and producers suggests that you play a role in the creative output.
The movie is everything. All of us are making it together. So we have to collaborate together. I don't think of anything else. It is hard if people have conflicting agendas. Suppose I think about only the film, if someone else is thinking about something else like their personal status, then things don't work out. There is no me, there is no you, there is only the movie. If all work like that, then everyone bonds over the movie and the process. They get really attached to each other because they are spending so much time together. And we were all like-minded on Pellichoopulu. we all liked the same kind of music, sense of humour, style of film-making and acting. Due to this extensive like-mindedness, all of us were able to bond to a greater depth. And I like people. People are nice.
Q: In your career so far, one of your good qualities has been the ab-sence of insecurities which actors usually have. For example, you could have felt insecure upon hearing that the character is women-centric in this film. But you didn't. You ended up co-stealing the show.
Thank you so much. I couldn't be thinking in that direction. I liked the story and my character. I though I could do a crazy job with it. And I went on board. If the other characters perform strongly, then the cinema will only benefit more. I always want the best guys to get the 'friend' roles. I want them to the best job possible. If I alone do well and the rest don't, then what is the point? No one will watch the film. I would be extremely happy if everyone gives killer performances. It is even more encouraging for the movie to perform brilliantly.
Q: The movie has received several rewards. Are you expecting awards for it as well? Or are you ok if there is no award recognition?
I am not sure about if I should care about award recognition or not. But it is always nice to get some sort of acknowledgement. I don't know how the award system works. I am actually alien to this industry. I don't know how anything works. I just know how to act. I am not sure how to promote a film as well. I just go and sit, they ask me, I talk to everyone and come back.
Q: Apart from Nani, do you have any friends in the industry? New or old generation.
Yesterday, I met lots of people from the industry for the first time. They invited me to a party and they were all so unbelievably warm and welcoming. It just felt really different. I wouldn't have gone to them and spoken because I don't know them and I don't know how they would feel. And I am not a person who makes the first move and go and talk to someone. Allu Arjun came up to me and Ritu. He spoke to us for a long time about the film. Ravi Teja was there and called us. They saw that I didn't feel like a part of them just yet. But they were like, "No, stay with us." Nitin, Nikhil and Varun were also friendly. I wouldn't say I have any friends in the industry and I don't know these people. Only school mates remain as friends. Industry people will be like acquaintances. They might not become friends at this age. Because you don't get a lot of time to spend together. It might remain only at a surface level because all that we can speak about is work. We don't know each other beyond that. As long as we are supportive and nice to each other, it gets the job done. But it was really nice because all of them were supportive of the film which meant a lot. All of them were tweeting about it and sharing trailers and asking people to watch it. Naga Chaitanya, Akhil, Nani, Rajamouli, Sukumar, Ravi Teja, Nitin…it is just nice that all of them are going out of their way. So I thanked them all for doing it for the film. It was nice that they went out of their way to do it.
Q: If any of the established directors like Sukumar, Rajamou-li,Trivikram were to approach you, would you be open to working with them or would you have different guidelines for working with them?
I would definitely work with them. I would definitely listen to them. I will not do a movie with anyone without listening to the script at least. We have these huge respect for them. So somehow in a polite way I will have to coax them to allow me to read me the script.
Telugu360 is always open for the best and bright journalists. If you are interested in full-time or freelance, email us at
Krishna@telugu360.com