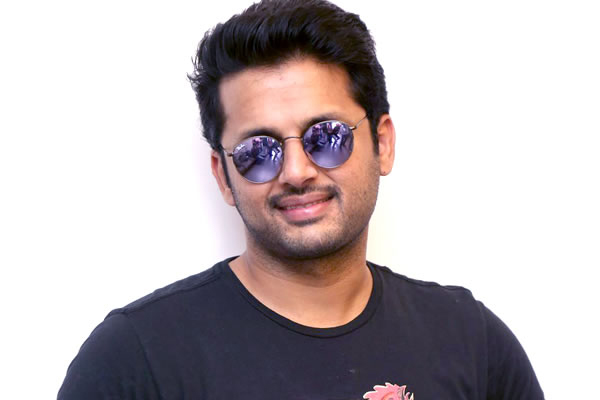 The first glimpse of 'Bheeshma' is here. The teaser is receiving a tremendously positive response for its witty line. Moreover, Nithiin and Rashmika seem to have developed the right chemistry on the screen. The teaser gives a glimpse of the hit content.
But there is a problem as well. Nithiin following Rashmika like a stalker and trying to grab her 'nadumu' may not go well with the feminists and woke liberals. Nithiin should be ready to face the trolling now over this scene.
In the days of 'Khushi', no one cared about such scenes but today people are dissecting everything on social media and trolling the actors and filmmakers for these kinds of romantic scenes. They say everything is fair in love and war but now trollers say such scenes are not fair.