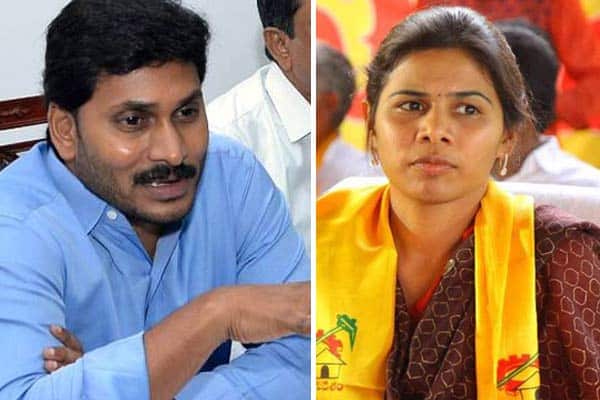 Nandyal by-election campaign which started with statements like "If you don't like my administration, do not take pensions from my government or walk on the roads laid by us" has taken an ugly turn with Andhra Pradesh Chief Minister saying "Jagan's father (YSR) conspired to kill me"
With the 40years of profound experience nobody anticipated that Chandrababu Naidu would resort to low-slung politics by citing the fallen. The Maoist landmine attack at Alipiri in October2003 neither worked in favor of TDP in 2004 elections nor will it work now in the Nandyal by-poll.
The Chief Minister in a lame attempt to put Jagan on spot dragged Y S Rajashekar Reddy by quoting the his supporter Kollam Gangi Reddy who lent extensive logistic support in the form of mobile phones and funds to the Left wing for killing Chandrababu. The investigation into the attack discovered that People's War Group Naxalites executed it. The TDP supremo on Tuesday reportedly said that YSR contacted the police to let him off the hook in the case.
Prakash Singh Commission submitted the report on claymore mine attack to Chief Minister Chandrababu in 2004. Why did he not probe YSR when he had all the power and means to do so? He would have secured political mileage in the following elections. The same mileage which he is expecting to get now by pelting stones on Jagan.
On the other hand, Jagan also has been citing Late NT Rama Rao during his public meetings to belittle Chandrababu. YSRCP chief accuses the CM of backstabbing his father-in-law NTR. Almost in every meeting Jagan makes it a point to remind people as to how the TDP supremo took away NTR's Chief Ministerial post and now uses NTR's photos during elections.
Times have changed and it is longer time to pity the dead, but pity the living. The by-election is due to the untimely death of Bhuma Nagi Reddy. Minister Akhila Priya, daughter of the Late Bhuma, says there is nothing wrong in using her father's sentiment in the election campaign. She is of the view that if Jagan can roam around carrying his father's photo, there is nothing wrong in invoking her father's sentiment.
While Jagan and Akhila Priya march into people with their respective father's legacy seeking votes, Chandrababu is resorting to mudslinging on the YSR family indirectly by saying that "Jagan wants to shoot me, while his father actually planned to kill me."