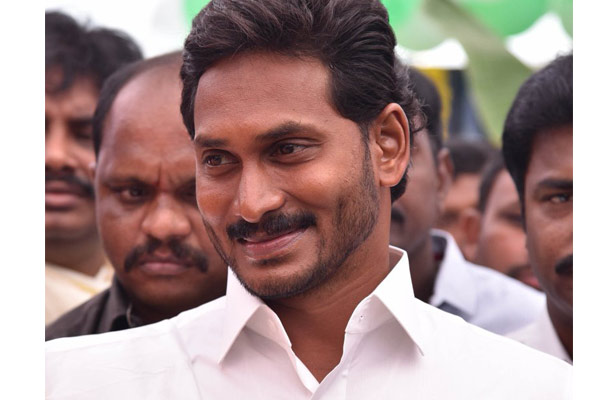 YSR Congress chief Y S Jagan Mohan Reddy is silent to the BJP's betrayal to the State in denying special category status. He is targeting only the TDP and its chief Chandrababu Naidu, even on the special category status. Chandrababu Naidu is his immediate rival and as the one aspiring to unseat Naidu and occupy the seat, is justified in criticising the TDP chief. But, the fact remains that the BJP too has a role in denying the special category status to the State and he cannot be justified in being silent.
The other day in Kaikaluru in Krishna district, Jagan Mohan Reddy had criticised the TDP for its protest against BJP chief Amit Shah in Tirupati and its campaign against BJP in Karnataka elections. While finding fault with Chandrababu Naidu for his double game of appointing a BJP Minister's wife in TTD board on one side and claiming to be fighting against BJP on the other side, Jagan Mohan Reddy cannot be justified in not criticising the BJP. He did not make even one word against BJP during his two-hour long speech at Kaikaluru.
People across the State and those who have been living outside the State are angry with BJP for denying the special category status. They feel that the BJP leadership had denied it and thus did injustice to the State. They are supporting every sundry leader who targets BJP in holding it responsible for the injustice. The people are even accepting the government employees to talk politics openly if they criticise the BJP.
Chandrababu Naidu appears to be clear in criticising the BJP on the betrayal. He is clear in blaming the Congress for the pre-bifurcation and the BJP for the post-bifurcation. This would come as an advantage for him in the next elections. But, this clarity is not there in Jagan Mohan Reddy. He holds Chandrababu Naidu only as responsible for the injustice while being silent on the BJP. Though his party MPs try to share the blame both the TDP and the BJP equally, he is not doing that and is targeting only the TDP.
If Jagan Mohan Reddy remains silent to the BJP, it is considered that he has some secret understanding with the BJP, as alleged by the TDP. If that happens, the SCs and the Minorities, who are now with the YSR Congress, would certainly move away from Jagan Mohan Reddy and back the Congress. Thus, Jagan Mohan Reddy's silence to the BJP or his soft corner, is set to cost him dearly and will derail his dreams of coming to power.