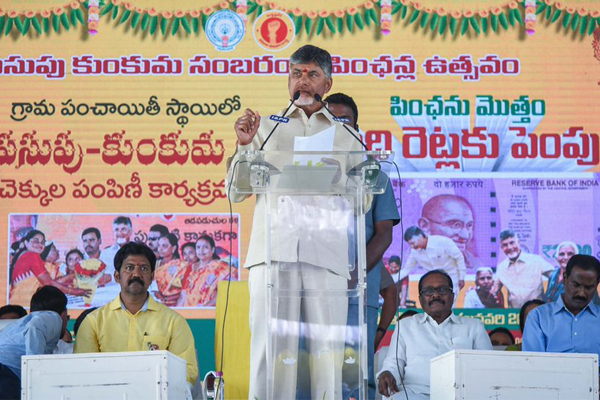 AP CM Chandrababu Naidu's recent welfare measures like hike in pensions are proving to be a game changer. The lower middle class and poorer sections of people are talking a lot about these programmes. Beneficiaries of pensions are virtually singing praise of Naidu. Following this, Jaganmohan Reddy's media have taken up a massive information campaign to expose the TDP's game plans to attract voters.
Naidu, on his part, says what Jagan media is doing is nothing but spreading of total lies which is born out of YCP's sheer fear over unavoidable defeat in the coming elections. CBN is sounding more confident in recent weeks especially based on feedback being received from rural and semi urban segments where there is a clear positive sentiment because of welfare measures. Analysts say if the TDP succeeds in effectively distributing the benefits in the next two months, it is going to be a cake walk for Naidu.
Prior to the announcements on welfare measures, there was no clear cut clue available about public mood. There was also an under current of anti-incumbency sentiment which is unavoidable for any party government. But now Naidu's master plans are working in favour of the TDP while both Jagan and Pawan are finding the going tough.
Telugu360 is always open for the best and bright journalists. If you are interested in full-time or freelance, email us at
Krishna@telugu360.com