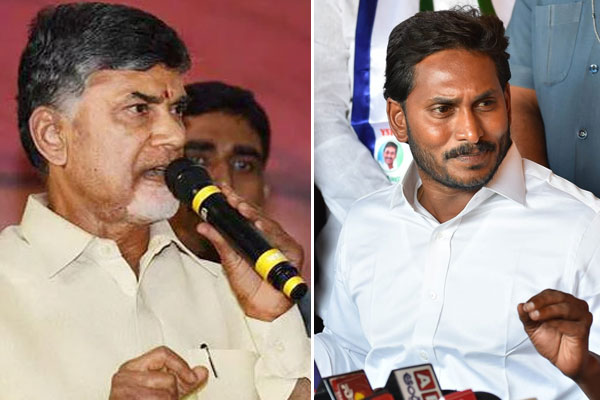 The privilege notice given by TDP againt CM Jaganmohan Reddy caused stormy scenes during budget sessions in AP Assembly. Opposition leader Chandrababu Naidu demanded that Jagan either resign or say apology to 5 crore Andhra people for telling falsehoods on zero-interest loans. CM Jagan replied that TDP leader is only trying to divert the attention of the House by twisting his comments out of context.
The debate descended into a personal level as Jagan said that Chandrababu Naidu was still thinking himself of being Chief Minister but not Opposition leader. Jagan said that Naidu was in a state of delusion which is unfortunate as he also claims of having 40 years industry in politics.
TDP boss asked Jagan not to laugh helplessly but check records and say apology for misleading the House. At one point, Jagan lost his patience and asked the Opposition party MLAs how they could elect such an Opposition leader. Jagan accused TDP of not mending its behaviour and the party is just like a dog's tail whose curve would not straighten. CM has also ridiculed Deputy Floor Leader of TDP Atchannaidu saying that the stout, heavy personality was making false statements to support Naidu.