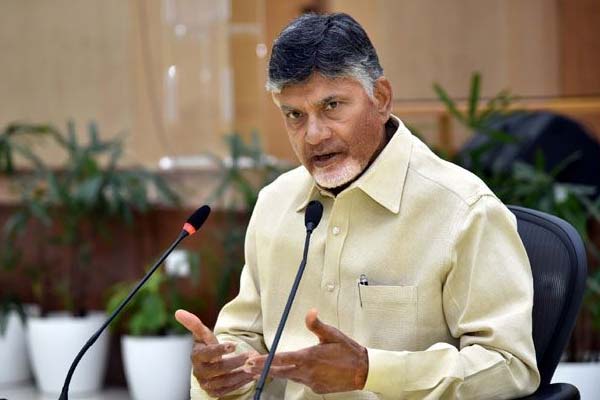 CM Jaganmohan Reddy has told the Assembly that the previous Chandrababu Naidu government didn't provide zero-interest loans to farmers but only spread lies on their welfare. Naidu tried to explain but the Ministers and MLAs made a combined attack. As he was not allowed to speak, Naidu held a press conference later and accused the CM of running away from the Assembly after telling all lies and falsehoods in the Assembly on farmers loans.
Naidu said that he had no need to resign as he had documents to prove that farmers got zero-interest loans during the TDP regime. He asked whether Jaganmohan Reddy would resign as his comments proved to be total lies now. Naidu said that Jagan is perpetrating political terrorism as is evident from high-handed behavior and arrogance of CM, Ministers and his party MLAs. Clippings were shown how Nellore Rural YCP MLA Kotamreddy Sridhar Reddy threatened a journalist with abusive language and how one YCP leader abused a policeman.
Naidu said that the TDP would move a privilege motion against the Chief Minister in the Assembly tomorrow.
Telugu360 is always open for the best and bright journalists. If you are interested in full-time or freelance, email us at
Krishna@telugu360.com