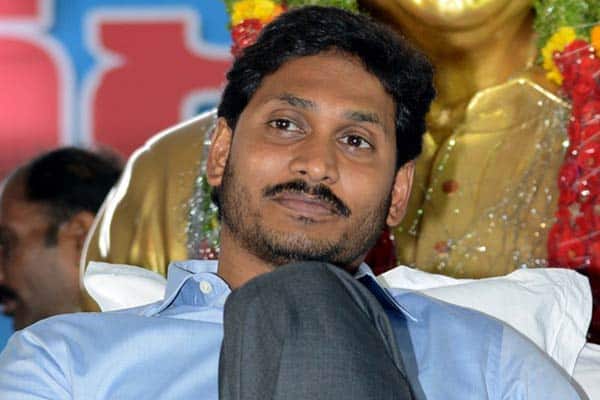 Guntur: Opposition leader and YSR Congress president Y S Jaganmohan Reddy had once again picked up Guntur for his protest. This time again for two days and it would be to highlight the issues of the farmers and the failures of the government. He would be on the two-day protest from April 26.
The farmers of mangoes, chillies, turmeric green gram have been facing severe crisis with the prices falling alarmingly this year. While the green gram crop is totally lost in several parts of the State pushing the farmers into deep crisis, the prices of chillies, turmeric and even mangoes have come down by two to three times when compared with the previous year. In addition to this the farmers across the State have been facing severe drought. The State government had declared 301 revenue mandals drought hit and had sent proposals to the Center for financial support. Taking all these factors, and also the loan waiver issue, into consideration, Jaganmohan Reddy would be on a two-day protest.
Earlier, Jaganmohan Reddy had held a similar protest in Guntur on September 26, 2015 against the delay in announcing Special Category Status to the State. In October same year, he held a protest in Guntur against the RTC tariff hike. This time he is planning for a two-day protest and the venue is likely to be the Mirchi Yard area on the outskirts of Guntur.
While the reasons he had chosen to protest are political, there is a strategic plan to decide on Guntur as venue for his protests. As the capital, Amaravati, is located between Vijayawada and Guntur, the area has less grip for Jaganmohan Reddy on the social combination. The Amaravati is dominated by the Kamma community that owns the ruling Telugu Desam Party and it would be next to impossible for Jaganmohan Reddy to capture it politically. However, as politician, it is not wise to lose the capital though he has no base or low base. The advantage for him is the Tadepalli mandal, which is part of the capital and it is here Jaganmohan Reddy is relocating his residence and party office, because of the presence of Reddy community. The mandal is predominantly held by the Reddy community which is the reason for Jaganmohan Reddy to feel comfortable. In Guntur district, the Reddy community is strong in the Palnadu region. If ruling TDP feels it is comfortable in Amaravati with the Kamma community playing a dominant role, the YSR Congress is placed comfortably on the outskirts of the capital. It is for this reason, Jaganmohan Reddy is holding protest in Guntur and is believed to have decided to make it as his base to hit at the ruling TDP.