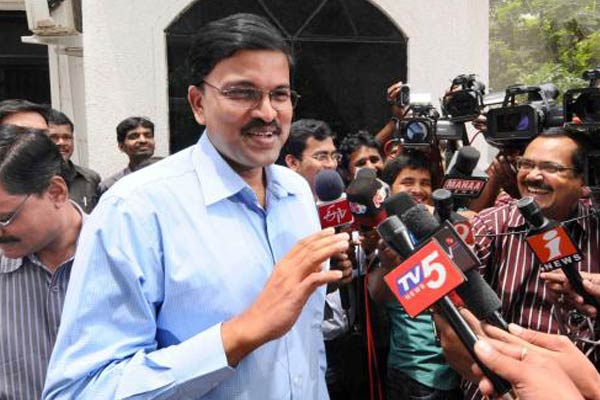 Former Joint Director of CBI and Maharashtra Additional DGP Lakshminarayana responding to a question on the disproportionate assets case and allegations against Andhra Pradesh opposition leader YS Jagan Mohan Reddy, said "I'm working in Maharashtra now. I cannot talk anything now"
Lakshminarayana participating in National Swadeshi Suraksha rally held in Vijayawada on Saturday requested the public to inform the government immediately if they knew about the corrupt officials.
On the other hand, the YSRCP supremo filed a petition in the CBI special court requesting exemption from attending the court every Friday for a period of six months so that he can go-ahead with his Padayatra in the state. He noted that being a people's representative he needs to get face-to-face information about the problems faced by public. The court will be hearing the matter on October13.