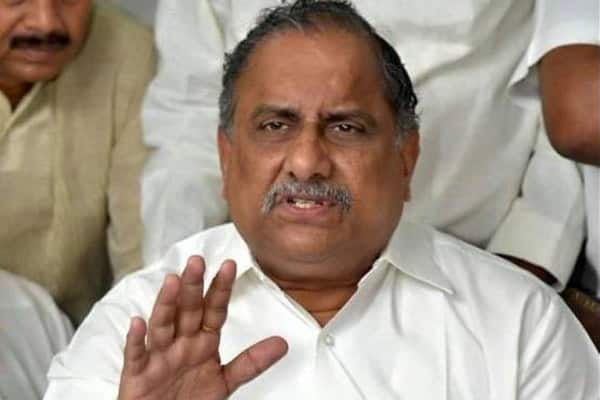 Kapu leader Mudragada Padmanabham, who was going to do a meet-and-greet (Aathmiya Palakarimpu) from Sunday in Konaseema was put under house arrest by the police today.
The police served notice to the former minister on his house arrest. Mudragada refused to take the notice, so they stuck it to the walls of his house. As per the notice, considering on the previous incidents, Mudragada has to mandatorily seek permission from police to conduct any event.
Police personnel have been heavily deployed at his residence to stop him from undertaking any event. Tense situation is allegedly being witnessed at Kirlampudi.