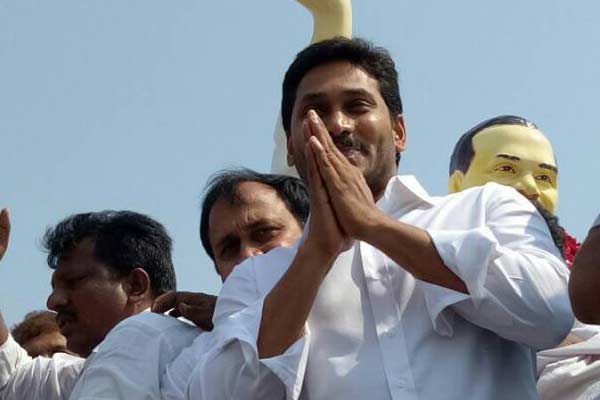 Andhra Pradesh Leader of the Opposition and YSR Congress Party chief YS Jagan Mohan Reddy said the state government is least bothered about farmers' problems. He critiqued that the government is not as demonstrative towards farmers as it is towards Badminton Player P V Sindhu. He said there is nothing wrong in supporting a sportsperson.
The legislative assembly made an amendment to give special permission for the appointment of Olympic silver medalist Sindhu as sub-collector. Finance Minister Yanamala Ramakrishnudu on Tuesday announced ace Badminton player Sindhu as Deputy Collector under the AP Public Service Commission (APPSC) Act.
Jagan said farmers are committing suicides as they are not getting fair price. He questioned "why is the government overlooking farmers' problems?" He further said that so far only Rs 2 crore has been released for Chilli purchase and from Tuesday the government announced holidays to the market yard. The YCP Chief deplored that the state government is least bothered to pay intervention price of Rs 5,000 announced by center to Chilli farmers. Furthermore, he said that the government is discarding the idea of price fixation fund which was proposed to be set up with Rs 5,000 crore. Jagan critiqued the Chief Minister Chandrababu Naidu for his anti-farmer behavior.