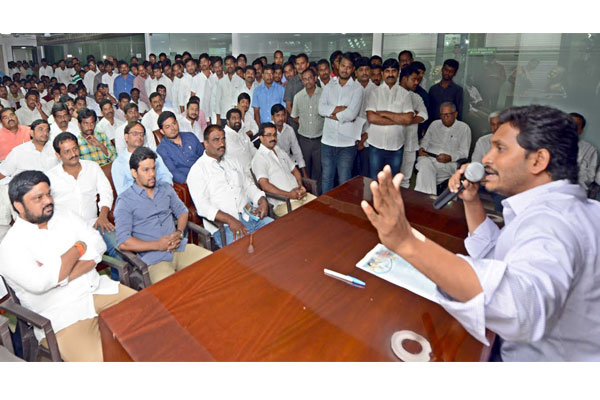 YSR party president YS Jaganmona Reddy is planning to rope in youth and students into his campaign for the special category state (SCS)status to Andhra Pradesh in a big way. The participation of students is expected to electrify the movement for special status. In order to draw students and youth attraction, the party is highlighting the link between the employment potential and special category status.
So far, even though bandhs, protests and dharnas have been organized, the movement has mostly remained as a partys' affair. This has not percolated down into the students and youth community.
As part of this strategy he is participating in a convention of students in Tirupati on Tuesday. Originally the meeting was to be held at Srivenkateswara University Auditorium. However, the state government denied permission to the YSRCP student wing for organizing the convention aimed at educating the students on the benefits of special State status to Andhra Pradesh especially in the creation of employment opportunities for students. party MLA RK Roja alleges that education minister, Ganta Srinivasa Rao instructed university officials not to permit the political programs in the auditorium.
In the meantime, Jagan addressed a preparatory meeting of youth and students wings of the party at Lotus Pond , Hyderabad. on Monday. He said the special category state status to Andhra Pradesh is prerequisite for the development and employment creation.