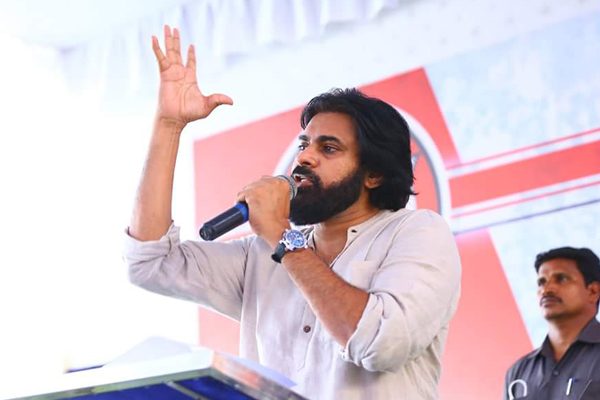 Pawan Kalyan has kept all his hopes on East Godavari district which is home to his numerically strong Kapu caste and also the most populous district in AP consisting of total 19 assembly segments.
It was in this district that Pawan's brother Chiranjeevi's Praja Rajyam Party won four MLA seats in 2009 elections, which were Kakinada Rural, Peddapuram, Pithapuram and Kothapeta.
Going by this, Pawan has decided to field his party candidates in all 19 segments and aim at winning majority of the seats with special efforts to be made in the four constituencies won by PRP in 2009.
Pawan has made this clear to party district leaders and asked them to make all arrangements to ensure a record crowd at the Dowleswaram barrage 'Kavathu' march programme to be held on Oct 15 as part of his Praja Porata Yatra.
At the same place, Jagan also tried to put up a great show during his Praja Sankalpa yatra but he did not get expected results despite special video coverage was taken using high-tech drones.
In case of Pawan, it is the crowd that is going to make the difference. And, he wants such a big crowd that it should become the talk of the nation. Yes, the public talk is everything that matters in election season.