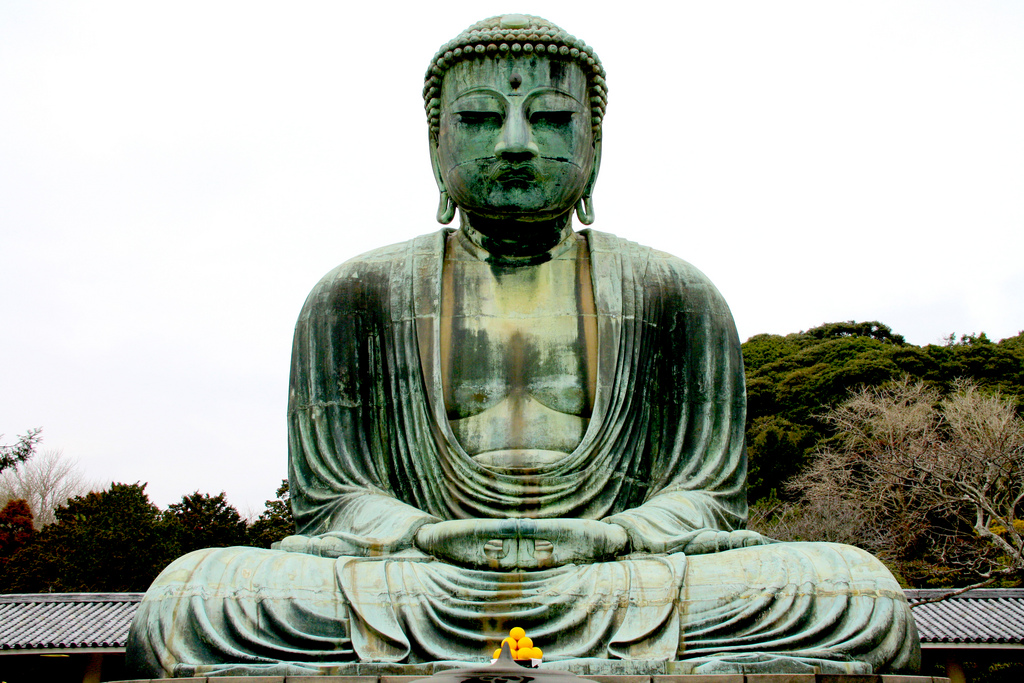 Chief Minister N Chandrababu Naidu played Andhra's Buddhist past well to move closer to the hearts of Japan.
Government sources told Telugu360.com that Amaravathi's Buddhist connection could be one of the important reasons for many Japanese Ministries and Companies  evincing keen interest in the development of capital.
During his stay in Tokyo, Naidu reportedly successfully impressed upon Japanese companies to take part in the construction of AP's new capital city Amaravati which was once flourishing Buddhist pilgrim centre.  "All the interaction revolved around Amaravathi, a name Japs spell fluently," an official in the CM's delegation said.
Japanese Minister of Land, Infrastructure, Transport and Tourism (MLIT) Akihiro Ohta openly admitted to Naidu that Andhra was dearer to Japan on two grounds.  "Since on the Eastern side India, you are logistically close to Japan. And, since you have Buddhist heritage, AP is very attractive to us."
He further told the Chief Minister that MLIT is keen to extend cooperation in developing roads & buildings and infrastructure in Amaravathi.
Naidu and his team got concrete assurance from Yoichi Miyazawa of Ministry of Economy, Trade and Industry of Japan (METI) on equity participation in AP's new capital development and management. He informed Naidu that several Japanese companies are ready to be partners in AP's capital construction.
Chief Minister emphasized on creating a task force to institutionalize the talks on cooperation between Japan and Andhra Pradesh.