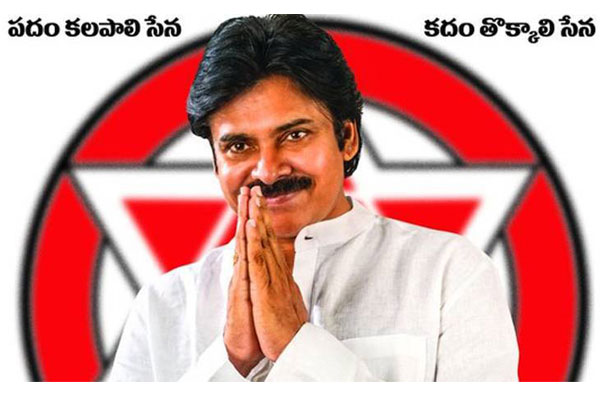 In last couple of weeks , there have been many joining into janasena as the party was inundated with intellectuals and highly educated people. In fact people who know the names of those leaders were actually surprised by seeing them joining into janasena party. There has been debate in social media about the impact these intellectuals will make in politics and how their joining will help janasena party.
Shyam benegal, top executive who impressed Kalam and Amartya Sen
Shyam benegal is top level executive in Intel company in US. His name popped up in media when former President APJ Abdul kalam met him at US for a discussion during his visit as president of India. Shyam benegal has also shared the Dias with Amartya Sen, dalai Lama and other such eminent personalities. He gave several seminars on using technology to address the social issues of India. He has also been doing charity through his own charity institutes.
Ponraj, advisor of Abdul kalam :
V Ponraj, Ph.D., was scientific advisor to former president APJ Abdul Kalam. He has earlier floated a political party called Abdul Kalam Vision India Party (Abdul Kalam VIP) in Tamil Nadu. He now joined Janasena and he will be member of advisory committee of janasena.
Puli Shekhar, who sold his multi million dollar company:
Sekhar Puli is another NRI who recently sold his cloud based computing company to another MNC for hundreds of crores of rupees. His Asha Jyothi organisation has been helping thousands of poor students every year. He is now appointed as Central Committee for Party Affairs Chairman in JanaSena Party by Pawan Kalyan.
Pentapati Pullarao , economist, columnist and activist:
Dr. Pentapati Pullarao is an Economist, Columnist and Public Affairs Activist. Compared to others who were mentioned in this article, he is more familiar face to Telugu people as he is seen in many TV debates. He has contributed over 650+ articles to periodicals and newspapers in the last 15 years. He is also the President of Forum on Social & Human Rights. He took up the cause of displaced people and actively represented to government on the need to amend Land Acquisition Act of 1984.
Overall:
Many people and media always make a hue and cry about – politics being criminalised, and people who committed crimes and atrocities raising to top positions in politics. However, the same people and media don't encourage when intellectuals and activists enter direct politics. Top news channel recently aired a story about possibility of actress shakeela joining Kamal Hassan party but the same channel didn't even give scrolling when these eminent people join politics. Other top news channel that ran multiple stories on comedian Ali's political career didn't even bother about these people joining janasena. After some days, maybe the same channels run debates on saving politics from criminals and the need for good people with no criminal record taking up politics. Irony, isn't it.
So, whether these people help Janasena or not is a secondary question but at least this move of Pawan Kalyan need to be welcomed.