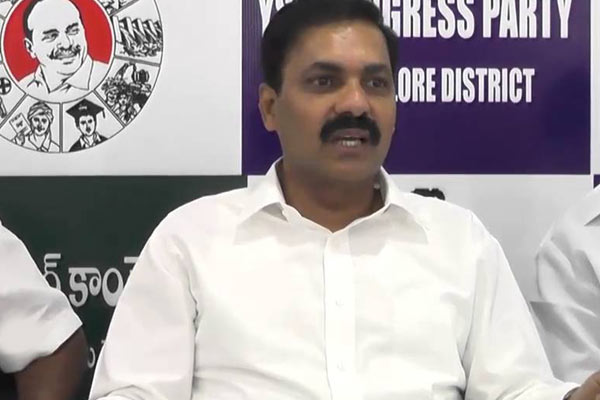 In a great relief to TDP's MLC Somireddy Chandramohan Reddy, Nellore district police today confirmed that documents produced by YSRCP MLA Kakani Govardhan Reddy accusing him of having Rs 1,000 crore worth illegal properties in other countries, are fake.
Following the former minister Somireddy's complaint in Nellore rural police station, the district police formed three special teams. Nellore district Superintendent of Police G Vishal said today their teams succeeded within 10 days to unearth the persons behind this fabricated documents and arrested three persons in this regard. The teams found that all those documents were fabricated by a person G Hari Haran, alias Mani Mohan, hails from Chitoor.
Vishal also said that there is prima facie evidence against MLA Kakani and he is Accused No 1 in the case. Documents also stating that he had telephonic conversations 21 times with the Mani Mohan. He indicated that they would take action against MLA as per court proceedings.
According to Vishal, Mani Mohan had earlier worked in Singapore and Malasia as steward at casinos for some time. During this period he had closely observed rich people and politicians. Identifying rival groups, he tried approaching one group promising them to provide fabricated documents for money, showing `illegal' properties for their rivals in foreign countries.
The police found from his large number of bills and various bank slips related to bank transactions. He just changed names on those bills, bank slips and telephone bills. In this regard, police found Venkata Kisrishnan helped him in preparing fake seals and Hari Haran by typing fake names on those documents.
The police revelation seems to be a major setback to YSRCP's corrupt accusations against key persons in the ruling party. However, Govardhan Reddy asserting that he will abide by his accusations expressed hope that truth will come out from the court. He alleged that Somireddy has been making attempts to come out from this case.