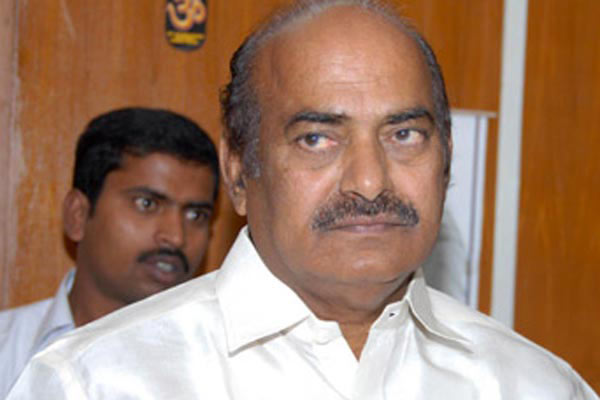 Anantapur MP J C Diwakar Reddy, who is known for his satirical comments against political opponents, today became fiery against YSRCP Chief YS Jaganmohan Reddy and its MLA Srikanth Reddy. Taking severe exception for burning his effigies and staging dharnas for addressing Jagan as `vadu;' (that person), he sarcastically assured the Leader of Opposition that hereafter he would address him as `Sriman Jaganmohan Reddy garu'.
Speaking at a public meeting after Chief Minister Chandrababu Naidu launching Pidipalem lift irrigation project in Pulivendala constituency of Kadapa district, he clarified that "as he is younger to me and I am known to his family since a long I addressed him affectionately like that, but not due to snobbery (pogaru)."
In a derision voice, he added that" I felt that still he is a young boy, but now realised he became adult." He also took severe exception towards Srikanth Reddy's accusations against him, he said that if he had the habit of knocking boots he could have continue as a minister always.
Expressing severe concern that Srikanth Reddy addressed him as "Johnny Walker", he said no one in his family having drinking habit. "Only they are having such habits", he added. Wondering that Reddy also threatened him to `cut his tongue', he asked `are you so maximal (magaadiva)?'. He further challenged him that he is ready to come to Pulivendala. "Are you dare to touch me?"
Also alleging that Jagan doing great injustice to Rayalaseema in whatever means. "Anyone with a sense opposes Pattiseema that helps Rayalaseema to get water", he wondered. Referring that most of YSRCP leaders are from a single caste, he cautioned Jagan that he should realise he cannot gain by keeping one caste people. Also appreciating Chandrababu Naidu's efforts to bring fortune to Rayalaseema, he urged people to convey their thanks to the Chief Minister by voting TDP in 2019 polls in Pulivendala.